Are you a new student? Or an upperclassman who wants to up your note-taking game? Not sure what kind of stationery to buy? Senior staff writer Olivia Mitchell gives her and other Bwogger's recommendations on what to use for your college career.
Pens
Pilot G2 Pens (come in .7, .5, and .38)

Everything you want in a pen
Debate kids across the country swear by them, but for good reason
Sold everywhere

Pilot Gel Pens (come in .5 and .38)
Muji Gel-Ink Ballpoint Pens (come in .7, .5, and .38)

Beautiful and clean pens
Difficult to find and a bit more expensive
Pencils
Bic Mechanical .5 Lead Pencils

The classic mechanical pencil you've been using for 12 years straight

Pentel Graph Gear 500 lead pencil

Fancier, architectural pencil
Highlighters
Zebra Mildliner highlighters

Wide variety of colors; typically mild shades
Can either buy them individually or in packs of five or fifteen

Staedler Textsurfer Classic 364 Highlighters

Wide variety of colors; both bright and mild shades
Sold individually or in packs

Sharpie Clear View Highlighters

Less fancy
Bright, vibrant colors
Have a clear little thing that allows you to see what you're highlighting as you highlight
Misc. Writing Utensils
Pentel Hi Polymer Erasers
Zebra Mildliner Brush Pens

Mildliner highlighters but with a brush pen for calligraphy instead of the typical chisel point

Stabilo Point 88 Fineliner Pens

Nice German marker pens in classic, bright colors
Notebooks
Decomposition Notebooks (come in line, graph, dot grid, and blank sheets)

Made of recycled paper!
Have really cool and pretty designs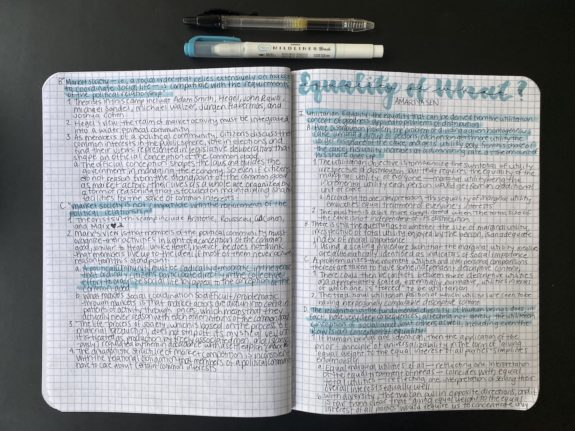 Whitelines Notebooks (come in line, graph, and blank sheets)

A light gray paper with white lines
Are easily and cleanly scanned with the Whitelines App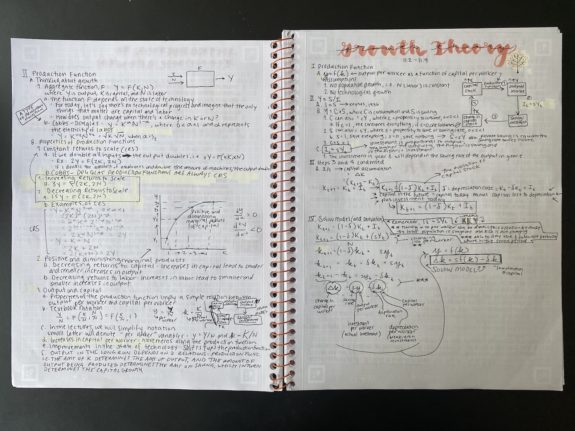 In general, any kind of college-ruled notebook, not wide-lined
Journals
Leuchtturm1917 (come in line, dotted, and plain)

German brand of bound journals and notebooks
Nice, thick paper

Moleskine (come in line, dotted, and plain)

Bound journals and notebooks found in most stationery shops and small bookstores
Thinner paper, but still great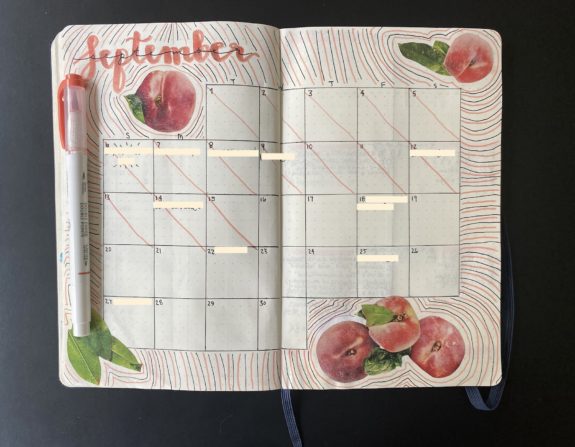 Planners
Leuchtturm1917 Planners (come in weekly and monthly)
Moleskine Planners (come in weekly)
Erin Condren Planners

Pricey and pretty
Ideal for those who would love to bullet journal yet don't have the attention span for it
Come with stickers!

Ban.do Planners

Expensive, but very sturdy with cute designs
Come with stickers!
Pencil Cases
Lihit Lab Cases

HUGE
Plenty of space for pens, pencils, and highlighters
Has smaller pockets for erasers, flash drives, etc.
featured image via dreamstime
notebook pics via Olivia