Did someone say studio single?
Location: 549 W 113th Street.
Nearby dorms: McBain, Nuss, Symposium, Broadway, Hogan, and Greek row.
Stores and restaurants: International, Wu + Nuss, Junzi, Milano, Dig Inn, Blue Bottle.
Cost: $9,872/yr (standardized cost for 2020-21)
Amenities:
Bathrooms: Every studio/apartment has its own private bathroom, including the studio singles.
AC/Heating: There is heating but no AC. Time to invest in several fans and possibly ice packs.
Kitchen: Every studio/apartment has its own, fully equipped kitchen with a fridge, sink, stove, and oven.
Lounge: Watt does not have communal lounges.
Laundry: Each floor has a washer and dryer.
Fire escapes: Yes, they are a staple feature of Watt.
Gym: No gym, no one can have it all.
Intra-transportation: The elevator is sketchy-at-best and infamous for getting stuck between floors. The stairs are your safest bet.
Hardwood/Carpet: Hardwood (yes, really).
Wifi: Yes, nothing special.
Facilities: Your private (!!!) bathroom is cleaned by facilities once a week. Residents are responsible for taking out the trash and cleaning the kitchen.
Room variety:
11 studio singles (171 0r 185 sq. ft.). These include their own kitchen and bathroom.
54 studio doubles (200 to 276 sq. ft.). If you get a super good lottery number, studio double 1-O is 317 sq. ft.
12 two-person one-bedroom apartments (Lounges: 200-268 sq. ft.. Bedrooms: 122-162 sq. ft.). Some people decide to make the common room a second bedroom. If interior design strikes your fancy, go for it!
11 two-person two-bedroom apartments (Lounges: 200-268 sq. ft.. Bedrooms: 100-120 sq. ft.). These suites are legit apartment living: kitchen, bathroom, and two bedrooms.
Bwog's Recommendation:
If privacy is much higher on your list of priorities than socialization, Watt is the dorm for you. Juniors typically fill the studio doubles while lucky seniors pick into the studio singles and apartment-style suites. The private bathrooms and kitchens with the bonus amenities of fire escapes and hardwood floors give Watt a classic NYC apartment feel. Watt can get a fair amount of outside noise due to its proximity to frat row and it doesn't exactly have the best views Columbia housing has to offer. The building is popular nonetheless and fills up quickly.
Resident Opinions:
Watt is an extremely nice living situation if you like your privacy.
With your own kitchen and bathroom attached, it's really easy to function without having to travel/put in too much effort.
The back of the building faces the back of the frat buildings on 114th so there's not much of a view, but it's better than nothing honestly.
There's no stairs to the basement, and that's where you have to throw your garbage out, so you have to take the ridiculously slow elevator. But other than that it's pretty great!
Pictures (from 2019):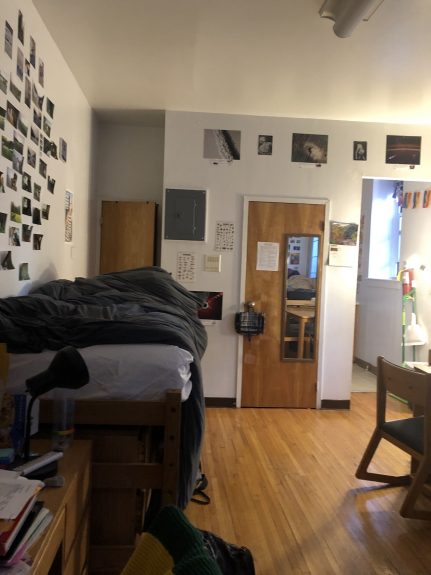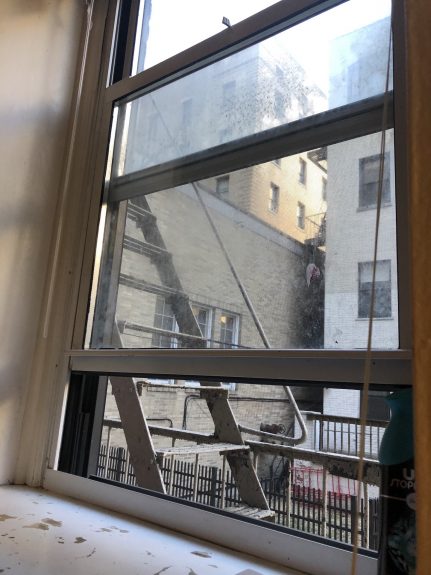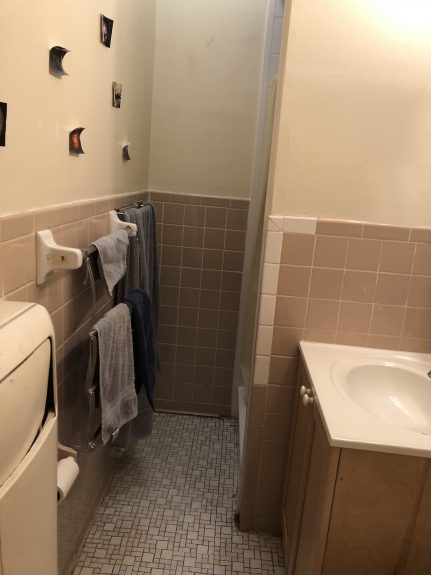 Highlighted Watt and Dorm Pics Via Bwog Archives