Your guide to the cats near campus from a self-proclaimed cat expert.
In my first couple of months on campus, I've not longed for a home-cooked meal, my own bed, or a shower sans flip-flops as most first-years do. No, instead I've longed for only one thing: the comfort and joy of a cat. After noticing the cat-shaped hole in my heart, I began my quest to meet and befriend every cat near campus.
Johnny: 109th and Broadway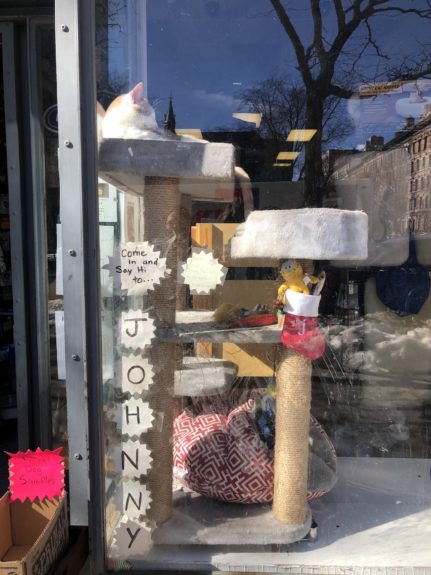 Like any good cat connoisseur, I began my search at the pet store. Here, I met Johnny. Johnny is a fun-loving guy who appreciates company at all times, especially as he eats. He lives a life of luxury, surrounded by toys and treats for his perusing. You can often find him sunbathing in the window on top of his kitty palace.
Michiko: 99th and Broadway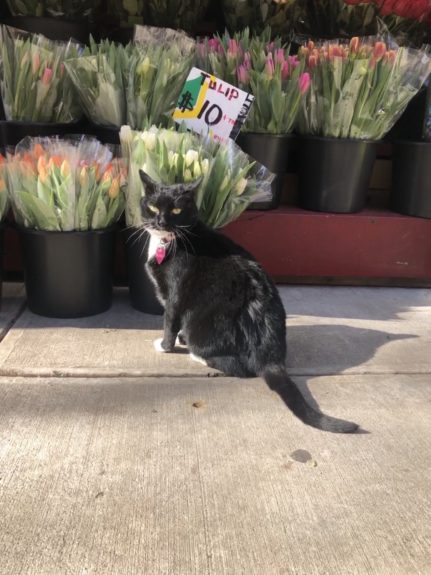 Next up, Michiko. Michiko resides in a quiet oasis of fresh bouquets along the side of Broadway. Named after the Empress of Japan, she is the embodiment of elegance. Sweet but shy, Michiko appreciates if you offer your hand for an introductory sniff before petting.
Pig: 80th and Broadway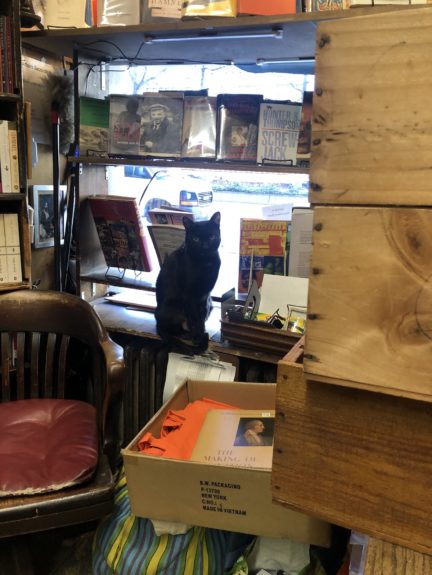 Although this walk is a bit of a trek, Pig is worth the journey. She is the picture of sophistication, sneaking around between Shelley and Socrates. Charismatic and well-read, and Pig is the main character.
Now, moving on to the cats who preferred to remain anonymous. I have instead assigned names as I see fit.
Lefty: 111th and Broadway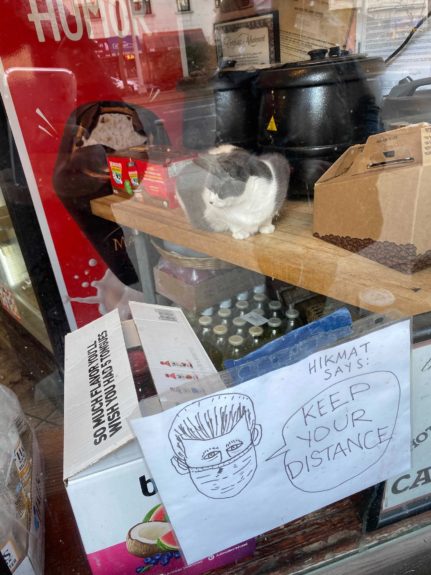 In memory of Bwog's beloved Pancho, the previous feline inhabitant of this establishment, I am calling his successor Lefty. Although you can't find this Lefty living in cheap hotels or singing the blues, you can find him darting between the feet of commuters during this deli's rush hour.
Akihito: 121st and Broadway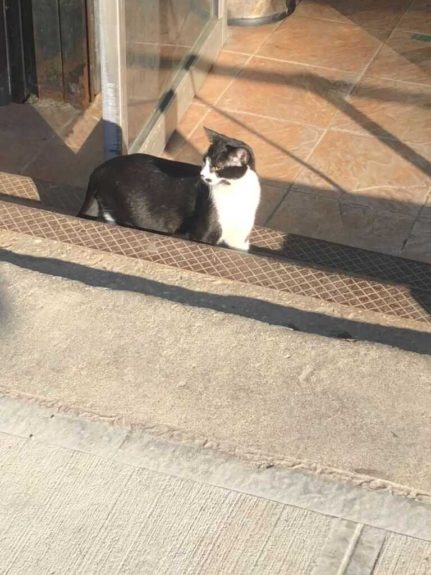 Caught gazing over the stairs, this cat seems fit to be an emperor. Michiko's husband, Akihito, perhaps? While right now you can only find this cat reigning over his bodega, his future is bright. All I'm saying is, when Michiko and Akihito rekindle their romance, PrezBo better watch out.
Dweller: 100th and Broadway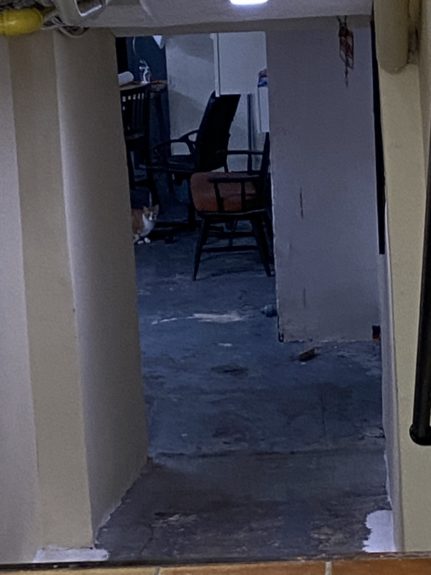 Just like this picture, Dweller is a dark and mysterious cat. However, he represents all of the basement cats of Morningside Heights. Next time you find yourself in a basement, keep an eye out for another Dweller. They may be hard to spot but with all of the attention on bodega cats, it's time to shine some light on the cats just one story below.
Feature photo via Wikimedia Commons
Cat photos via Bwog staff