On Saturday, September 11, Bwog sent their Senior Staff Writer/Illustrator Lia Jung to attend the New York Fashion Week runway event to see the debut of Uni-ke, a starting-out fashion label company that was launched in 2018 by two Columbia alumni (Christian Cruz Godoy and J. Haro). Here is what she found.
Shimmering garment. Rhinestones on the forehead reflecting ubiquitous monochromatic colorways.
Flower-crowns, open vests, and unapologetically eccentric prints. 
The myriad of flashing lights, the gush of heat from the cameras, and excited murmur all rush in a single wave to hit me fully in the face as I hurriedly make it inside, minutes before the opening of the fashion show.
Though I wish I can tell you that this is my life, casually attending fashion galas in New York City on a Saturday night, hanging out with Karlie Kloss at the hotel lobby, I was there only because it just so happened that two of the designers behind Uni-ke (pronounced "unique"), the headlining brand that opened the show, are Columbia alumni—which is how through a series of *connections* I received a ticket.
Do I consider myself in any way an expert of the fashion industry? The Blade Runner T-shirt with a sagging neckline in my wardrobe says not. So I made it my mission to come to this event to be inspired. I was not let down.
As upbeat music filled in the vast space between the towering pillars of the Angel Orensanz Foundation, an old synagogue now turned into an arts and performances venue, over 20 models showcased clothes from Uni-ke's S/S 22 line: alternating from tropical to sleek velvet/metal to oversized jackets daringly unzipped, the clothes exuded ease and confidence in a way I imagine would be what Harrison Ford actually wears on his summer trip to Bali.
In a past interview, CEO J. (Zino) Haro talks about Uni-ke as a company that strives to make fashion more accessible for disadvantaged groups—all of the co-founders of the company come from low-income households, and know what it's like to for those with an unstable financial holding to try and make it into the industry. On his post on LinkedIn, CTO Christian Cruz Godroy writes:
"Our fundamental objective with the company is to uplift and distribute opportunities: half of the collection was handcrafted by the amazing women running our micro-factory in Oaxaca, about half of the models were first timers on the runway… Here's a big cheers to all minority, first-gen, and immigrant entrepreneurs who prevail every day!"
Certainly, what Uni-ke displayed on Saturday night was a parade of models from different backgrounds, strutting down the runway each in their own style. My favorite moment was when a guy in a tinted visor-wide sunglasses, long blonde hair, wearing a red rolled-up shirt and a punk-rock leather belt casually walked down holding a cup of coffee and proceeding to take a sip in front of the shuttering cameras. And the mini grey dress paired with black ankle-strap open-toe heels that opened the show was particularly arresting, with its silky garments effortlessly swaying with the model's every step.
The founders of Uni-ke have shown their vision for their brand in their debut show, and the night was testimony to their talent for melding personal narratives and histories with art, which is at its core what NYFW celebrates.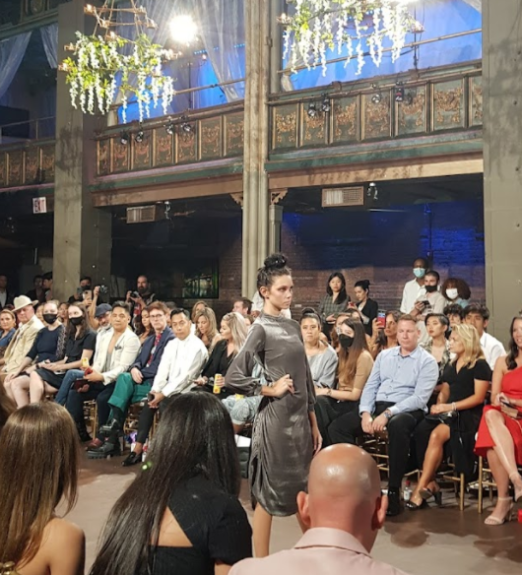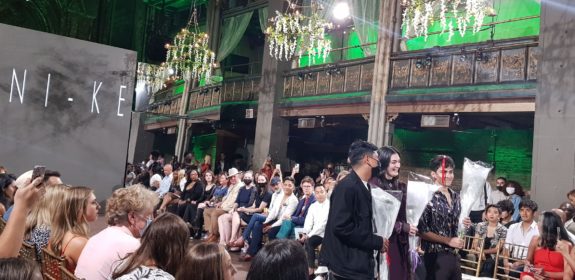 Photos courtesy of my SAMSUNG GALAXY S8 (screw you Tim)