If you need help deciding what to dress up as this year, I have some ideas for you.
It was only somewhat recently that I remembered Halloween would be seriously affected by COVID. Not that I'm terribly busy anyway on normal Halloweens, but it's still sad. This year, I plan on leaving multiple bowls of candy in different rooms, so that each time I enter a room, it can be like trick or treating. It's sad, I know, but right now it's all I got. However, just because Halloween won't go as planned this year doesn't mean we still can't dress up.
I have compiled a list of Barnumbia statues that would make easy costumes (they might probably warrant some explaining). Also! These costumes cost me a total of $0. I just used things I could find laying around. Without further ado, here are my costume choices for Halloween 2020.
Alma:
A classic. Not only is she iconic, she's also pretty simple. Granted, this is more of a sitting down costume, but what else are you doing this year? Here's what you need:
A bathrobe
A bedsheet
Fake leaves, any headband would do, I just happened to have these guys lying around
A book
A staff
The finished product:
The Thinker:
Also pretty classic, and just as easy (if not easier than Alma). You're just kind of going with a monochrome look to get that aged-bronze feel. Here's what you need:
Green pants
Green shirt
Green hat
Green socks or shoes
The finished product:
Barnard Greek Games:
This is in the same vein as the Thinker. The greener, the better. Here's what you need:
The finished product: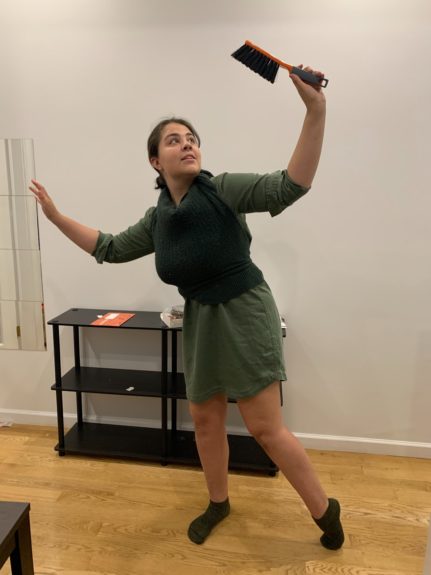 Any dead white guy:
We got plenty of these statues, and they're pretty much all the same. Here's what you need:
Long coat
Dress pants
Long socks
Loafers, a sensible heel, but you can just do this from the waist up. Some are busts!
Low ponytail
Button-down shirt
If you have some sort of scarf that can add the ruffled look, go for it.
The finished product: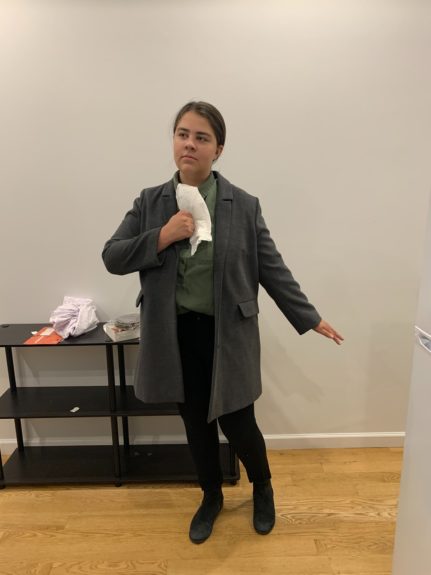 Reclining figure:
You can use the same pieces as the Thinker for this one. The key to this costume is the pose. Here's what you need:
Confidence
Crab soccer experience
The finished product: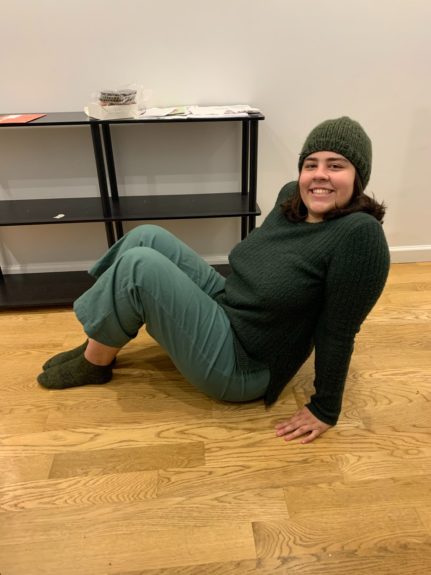 Lion:
Also pretty easy. You've probably dressed up as this before. However, since this is Columbia and we are all hungry for knowledge, add a twist! Here's what you need:
Brown coat
Ears
Feel free to add some makeup!
Bread, or anything you want to eat. I went with bread.
If you have a tail, go for it, if you don't think people will get the idea without one.
The finished product: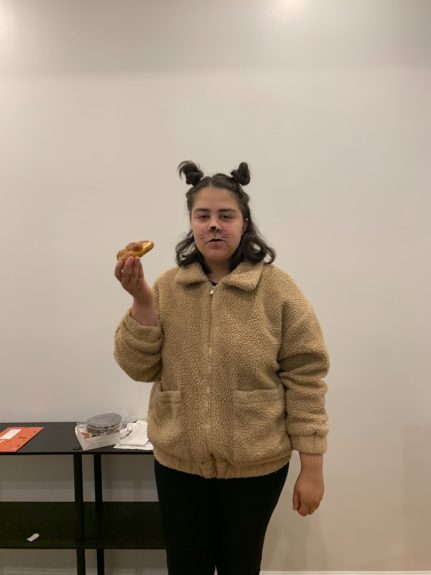 These costumes aren't perfect, but I hope they make you smile. Eat some candy, watch a spoopy movie, go eat some more candy, and have a safe Halloween!
Alma via Bwog Archives
The Thinker via Bwog Archives
Barnard Greek Games via Bwog Archives
Any dead white guy via Bwog Archives
Reclining figure via Bwog Archives
Lion via Bwog Archives