Staff writer Rania Borgani shares her holiday cookie recipe. It is perfect for forgetting finals and focusing on what matters: baking.
December is upon us which means it is time to start baking for the holidays! I know being in quarantine makes it seem like every day is a new episode of the Great British Bake Off, but December is truly a time to explore holiday-specific treats. My favorites are these anise cookies that use a recipe brought over from Germany by my aunt's great grandmother. The flavor of anise is certainly unique. Many liken it to the taste of licorice or fennel. I especially dislike licorice but I adore the strong scent and taste of anise. Everything about this recipe is incredibly precise to obtain the perfect texture, but it is absolutely worth it to achieve a soft, fluffy, flavorful cookie. Happy Holidays — enjoy!
Ingredients:
Dough:
2 cups white sugar
1 cup (2 sticks) unsalted butter, softened
3 large eggs
⅛ teaspoon pure, essential oil of anise (do NOT use extract)
6 cups sifted flour
1 teaspoon baking powder
1 teaspoon baking soda
1 cup buttermilk
Frosting:
1 pound powdered sugar
½ stick butter softened
~⅓ cup of milk
⅛ teaspoon anise oil
Nonpareils and sprinkles (optional)
Instructions:
Part 1: The Wet Mixture
Beat the butter on high in a mixing bowl until smooth
Add sugar and beat for 3-4 minutes or until it is fluffy
Add an egg to the mixture, blend, then repeat the process with the remaining eggs. Beat for 3-4 minutes until light and fluffy
Add in the anise and mix
Part 2: The Dry Mixture
Scoop 6 cups of flour into a sieve for sifting. Make sure not to pack it down. Sift the flour over a paper towel or piece of parchment paper and let it pile up
Once sifted, measure out six cups of flour using a spoon. Do not pack it down. Transfer to its own bowl
Add baking powder, baking soda, and a pinch of salt to the flour mixture and combine
Measure out the buttermilk in a separate bowl
Part 3: Making The Dough
Add a third of the flour mixture to the wet ingredients. Using a spatula, start hand-mixing the dough. Then, mix in a third of the buttermilk Repeat until all the flour and buttermilk have been added and combined
Take out a large piece of saran wrap and cover the dough with the wrap
Put the dough in the fridge to let it chill for at least two hours. Overnight is best
Part 4: Oven Time
Preheat oven to 350°F
Set aside room on your counter and place a fine layer of flour on top
Cut the dough in half, keeping one half on the counter while the other half stays in the fridge
Roll the dough out so it is about ¾" thick. Cut out shapes using cookie cutters
Place the cookies on a tray lined with parchment paper
Once there is no more room to cut cookies, roll the dough out again and cut out more
Repeat this process with the remaining dough in the fridge
Bake for ~9 minutes until firm but before they are golden. Set them aside to cool
Part 5: Frosting
On low speed, mix powdered sugar and butter together until fluffy
Begin to add milk, ¼ cup at a time until ideal consistency is reached. We want a thick but spreadable frosting whose viscosity is like that of honey
Once the right consistency is reached, add the anise and mix
Part 6: Assembly
Spread the frosting onto the now-cooled cookies
Add sprinkles or nonpareils if desired. Do it before the frosting has set
If you wish to package them, wait until the frosting has set, and then feel free to layer the cookies on top of one another
Enjoy!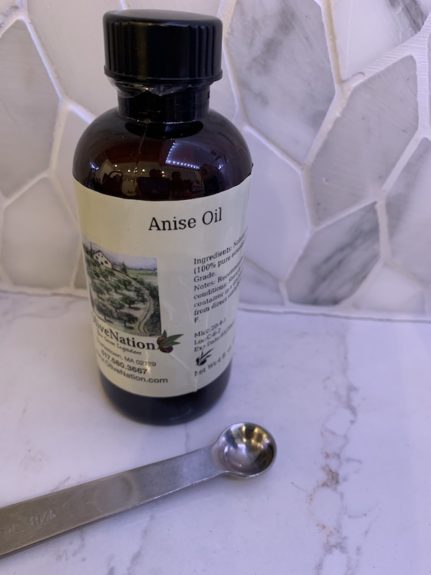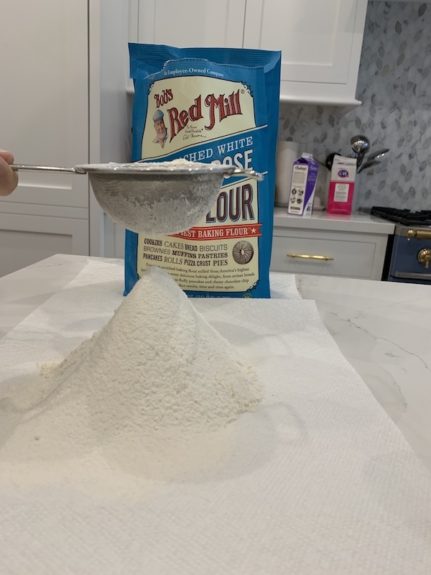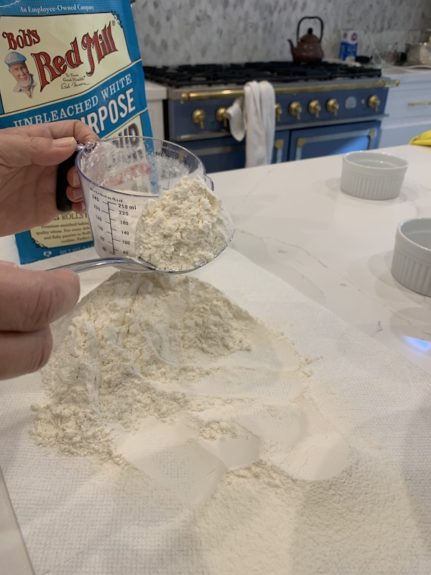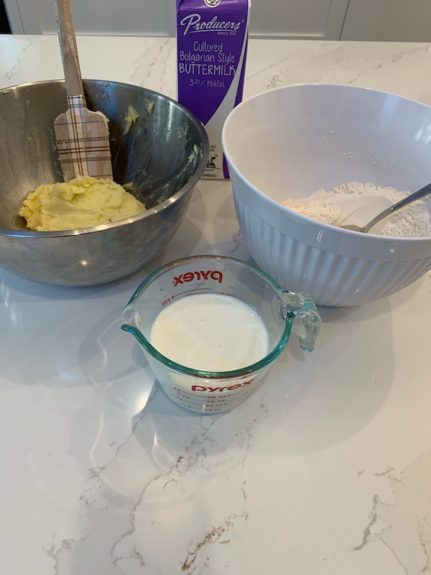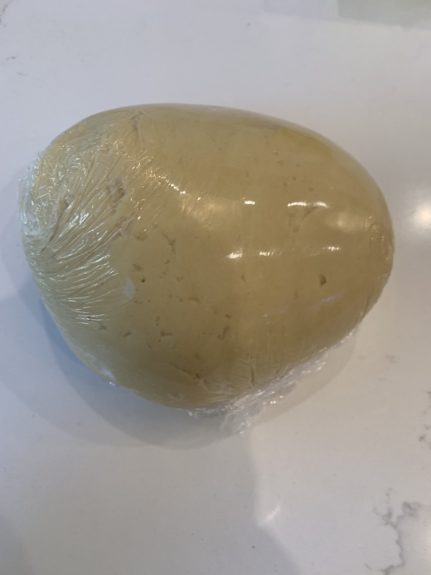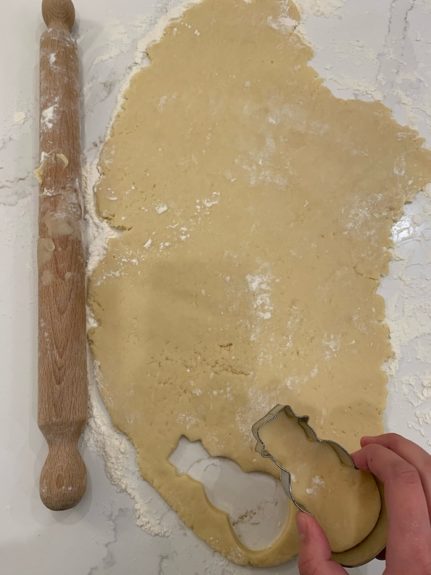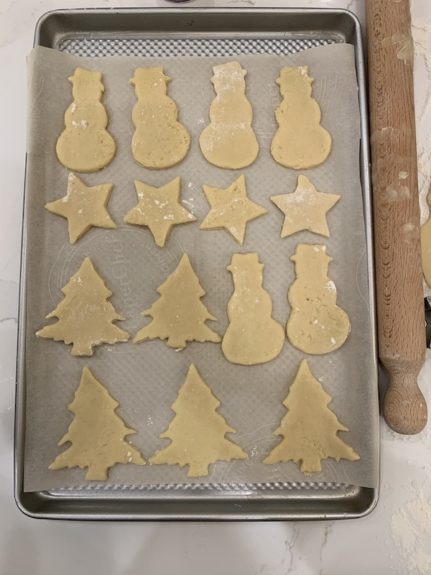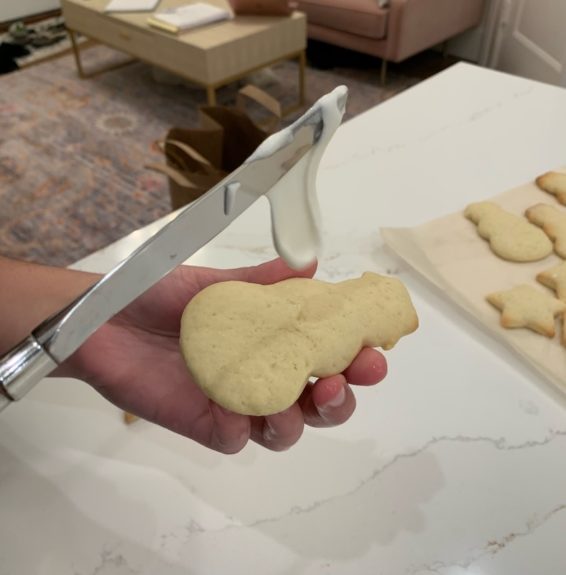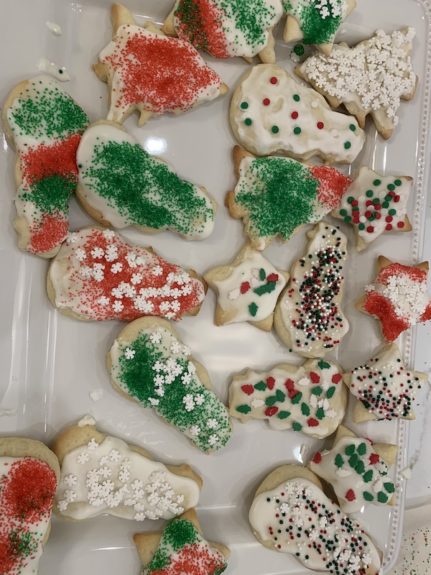 Baking Images via Rania Borgani