The building name Carlton Arms just sounds ~fancy~ and that's proven by the private kitchens.
Location: Southern corner of W 109th and Riverside
Nearby Dorms: Harmony is the closest Columbia dorm, and Nuss and McBain are only a short walk.
Nearby stores/restaurants: Koronet Pizza, Mel's Burger Bar, Tom's Diner, H-Mart, Community, CVS
Cost: Upperclassmen rates are projected to be $10,474 for the 2021-2022 school year.
Amenities:
– Every suite has two bathrooms so you'll probably never be waiting!
– The laundry room is in the very nearby basement
– Each suite has a private kitchen so you can be hangin' and cookin'
– There is a study lounge in every suite complete with chairs, a TV, and a whiteboard
– ~Fancy~ gym on the top floor
– Fire escapes in the kitchens that rules say you aren't supposed to go on but rules are made to be broken
Rooms:
– 9 floors of 25 singles and 53 doubles
– Suite style housing, with every suite having anywhere between 4-10 rooms
– A mix of sophomores, juniors, seniors, and graduate students
Bwog recommendation:
Carlton Arms is a great place for anyone who wants to have a bit of distance from campus and get a feel of living in Morningside Heights. It has incredible rooms available to even sophomores and is a great place to get a suite with all your friends.
Resident opinions:
– "Love the distance to Riverside Park."
– "Great views."
-" Water pressure and temperature are prime."
– "You don't need to work out because the walk to campus every day is enough."
– "The most underrated dorm."
Photos: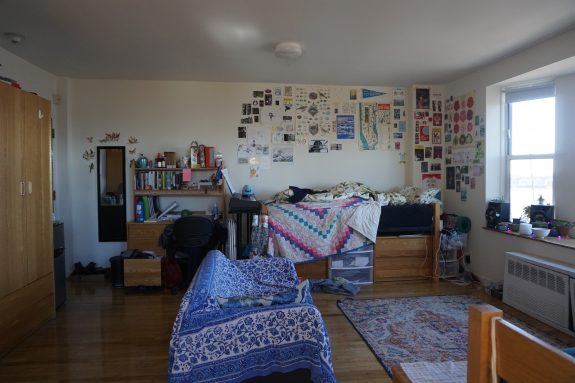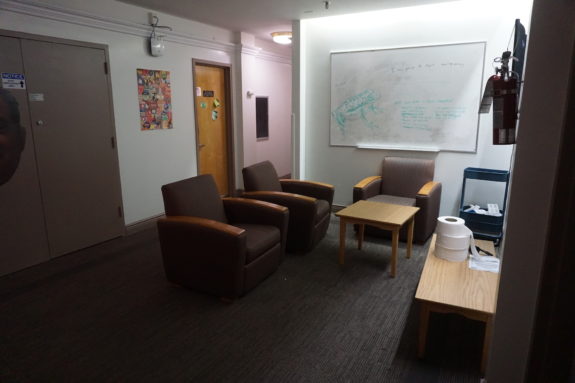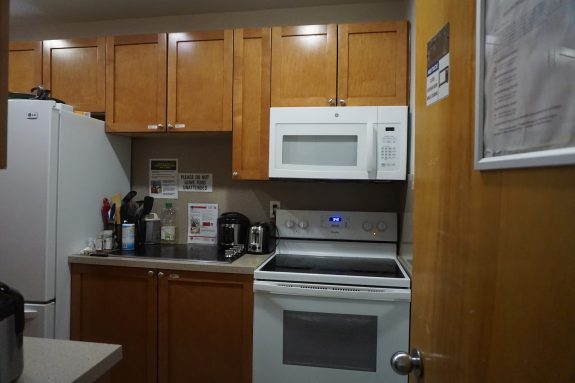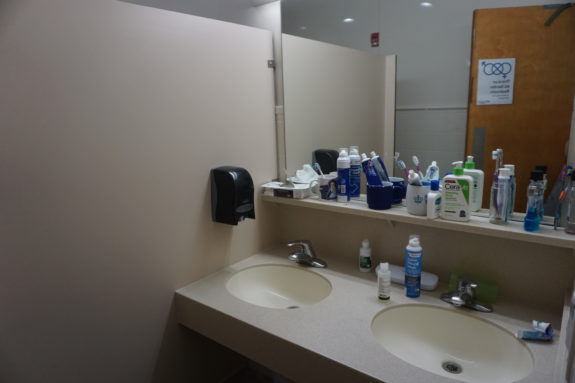 Carlton Arms rooms via Columbia Housing; lobby via Bwog Archives