Are you looking for proximity to campus, suite-style livin', and also to live in a single? 620 might be the place for you!
Location: 620 West 116th Street
Nearby Dorms: 600, 616, the Quad
Nearby Stores and Restaurants: Morton Williams, Shake Shack, Pret A Manger, Sweetgreen, Ivy League Stationers, and Halal Food Truck
Cost: $5,052 per semester
Amenities:
Bathrooms: Each suite has a private bathroom.
AC/Heating: There is no A/C! There are extremely enthusiastic radiators in the bedrooms, kitchen, and bathroom that heat the rooms a little too well. They are also noisy and occasionally spew steamy water.
Kitchen/Lounge: Each suite has its own kitchen. Certain suites also have common rooms. Suites without common rooms tend to have roomier kitchens, but some with common rooms have very small ones that hardly suffice to accommodate all suitemates.
Laundry: Free laundry in the basement, four washers, and four dryers.
Computers/Printers: The nearest computer lab is in 616. They have a PawPrint station too! But in These Unprecedented Times, you aren't allowed to enter a building that you don't live in.
Gym: Nope.
Intra-transportation: There are two elevators and one set of stairs. Due to COVID restrictions, one of the elevators only accommodates one person at a time, while the other accommodates two people.
Hardwood/Carpet: Some rooms have hardwood floors. Others have tiled flooring.
WiFi: Very reliable, with routers in most rooms. You can use both Barnard Secure and Barnard Guest.
Room Variety:
4-person, 5-person, 6-person, and 7-person suites
A mix of singles and double, with more singles than doubles
Bwog Recommendations: If you value proximity to campus, and would also love the experience of having some degree of independence, 620 is the place for you! You would be close to Riverside Park and a very short walk away from the wide variety of shops and restaurants on Broadway. If you're keen on having a single, while also living suite-style with your besties, 620 is your best bet because of the high frequency of singles in these suites!
Resident Opinions:
"620's tall ceilings are really nice, and if you stand completely against the wall and look out the window, you can actually see the Hudson River and New Jersey. The sunset looks pretty. It's also somehow quieter in the area than I expected."
"If you have a room above the seventh floor, it's great! If it's anything below that it's just okay."
"Every kitchen looks like it was built in a completely different century."
"The upper floors are always really hot so you just have to keep your windows open."
"If you live on lower floors, there's a very high chance you will have issues with insects or rats! If you're on higher floors it is an almost perfect experience, unless you're in an especially small or shafted room."
Photo Gallery: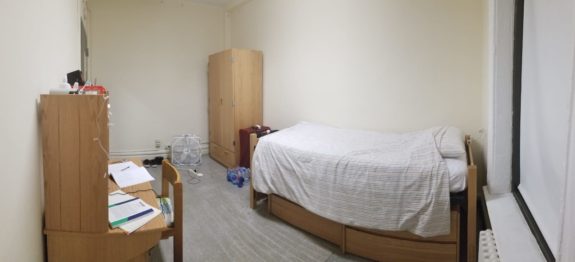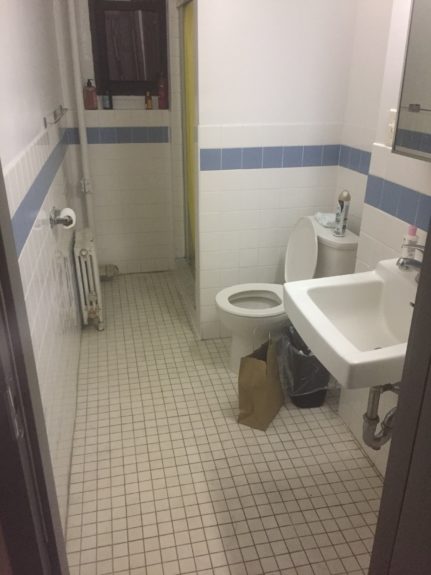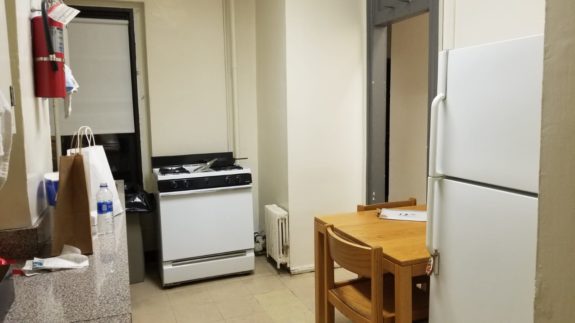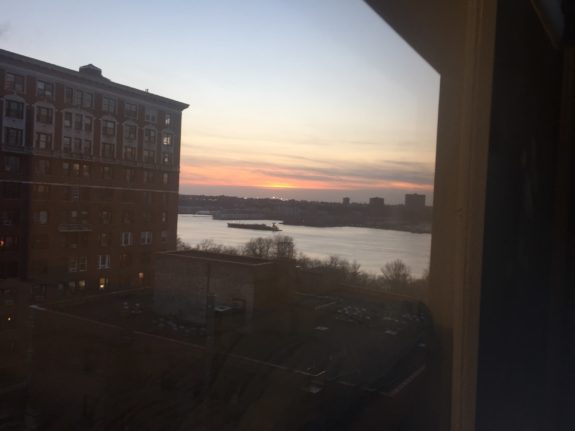 620 via Bwog Archive
Suite photos via my suitemate's fancy phone camera