A solid option for rising sophomores, juniors, and transfers.
Location: 49 Claremont Ave (Corner of 119th)
Nearby Dorms: The Quad, the 600s
Stores and Restaurants: Shakeshack, Morton Williams, Pret, Starbucks, Sweetgreen
Cost: $5052 a semester
Amenities:
Bathrooms: Shared floor bathroom for each cluster
AC/Heating: Central air conditioning and manual heaters.
Kitchen: Two shared kitchens on each floor.
Lounge: TV/Study lounge on each floor and couches in the lobby
Laundry: Four washers and dryers in the basement
Computers/Printers: One computer and printer in the lobby
Gym: Barnard Hall gym
Elevators: One elevator
Flooring: Carpet in the hallways and linoleum floors in the rooms
Room Variety:
Each floor has two twelve-person clusters with eight singles and two doubles.
Singles range from 72.8 to 88 square feet, and doubles range from 143 to 156 square feet, so Bwog recommends looking at floor plans before looking at which room you choose.
Numbers: Elliott houses 96 students, mostly juniors and sophomores and a good amount of transfers.
Bwog Recommendations: Elliott does not have the best reputation, but is still a solid option. The location allows easy access to Milstein, Hewitt dining, and the Barnard Hall gym. The rooms are pretty small, but if having a single is really important, Elliott could be a good option.
Resident Opinions:
"Elliott is right behind Milstein, so the location is very convenient."
"The communal lounges are spacious and comfortable, and the kitchens and bathrooms are a good size. The rooms, however, are pretty small."
"Since there are mostly singles with only a few doubles, it's ideal for someone who is independent. It's a pretty quiet dorm and a decent option overall."
"Don't be surprised if you see a mouse in your room."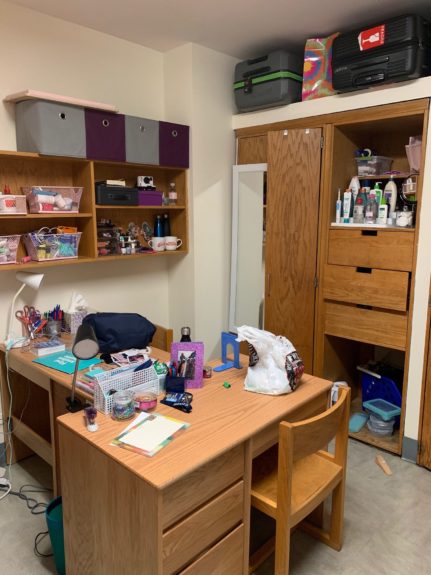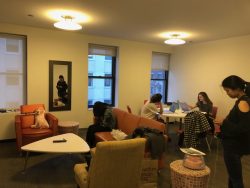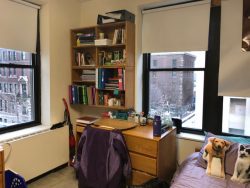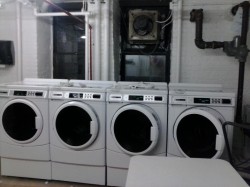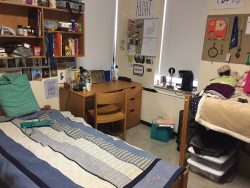 Elliott Hall Via Bwog Archives