Simple Mexican comfort food that's easy to make vegetarian.
This is one of my favorite meals to make because it's quick, easy, and reheats super well for any meal. It's also super easy to make it vegetarian—I almost always make it with plant-based meat.
Ingredients:
-Potatoes
-Garlic
-Mexican chorizo or plant-based meat
-Olive oil
-Salt
-Chili flakes
Peel the potatoes and cut them into small cubes and mince the garlic
Heat olive oil in a pan set to medium heat
Once the olive oil is hot, add the potatoes to the pan, along with salt.
Once the potatoes have started to cook, add the chorizo/meat alternative and garlic to the pan. If you want to add chili flakes, now is a good time.
Wait for it all to finish cooking! Once it's done, avocado and lime are great additions.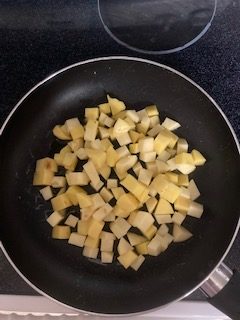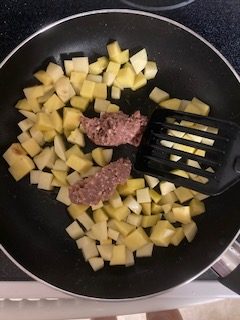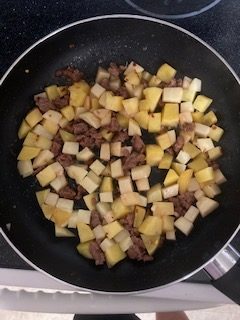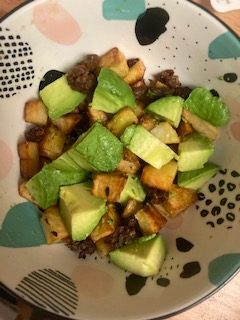 papas con chorizo via Grace's photography