Bwog Staff assigns a type of cheese to every frat and pleads to the brotherhood powers that they not be offended over stinky choices.
If there is one thing we do when we walk around campus, it's thinking about cheese. With the dramatic decrease of twerking in a frat basement due to COVID restrictions, we think it's time to bring them back to the limelight and decide what type of cheese gives the same energy as each Columbia frat.
Sig Nu: Colby Jack




















American-made and generally liked, you'll probably have a relatively nice time at Sig Nu. It's maybe not the first cheese you think of when somebody asks what you want on your turkey sandwich, but you'll be delighted and rush to pick it when you remember it exists.

Sig Ep: Brie Cheese















A fancy cheese, a little overpriced, and one your mom would probably like. You've probably had it way too many times but it's delicious and a classic for a drunk Saturday night.


Beta: Single Wrapped Kraft American Cheese
















A classic cheese. Everyone eats it and no one is really sure why because its contents are a mystery. Best consumed while high. Full of childhood nostalgia and everybody has memories of it.

AEPi: Cheddar


















An uncontroversial, mild cheese that everybody likes. Goes good on almost everything and is a core ingredient for a mac and cheese recipe.

Sig Chi: Spray Cheese


















A great American staple. Good sprayed directly into the mouth or as a palette cleanser.

KDR: Swiss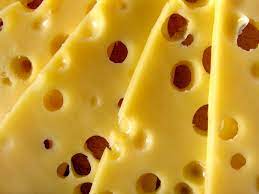 An interesting fact about swiss cheese: the holes come from the mold being removed, but it still leaves behind the slightest taste. Nevertheless, it's a delicious and athletic cheese and goes great with a variety of beers.

ZBT: String Cheese





























Tight-knit with a lot of layers to pull apart. Truly a fantastic cheese but not really considered among cheese connoisseurs.


ADP: Vegan Cheese




















This one does not have much explanation, but we know you understand.



Colby via Wikimedia

Brie via Pixabay
Kraft via Wikimedia
Cheddar via Flickr
Spray Cheese via Wikimedia
Swiss cheese via Pxhere

String Cheese via Wikimedia

Vegan Cheese via Open Food Facts
Frat Row via Bwog Archives