An easy recipe that uses summer ingredients while we still have them.
This is a super quick and easy meal—the sauce can be made in the time it takes to boil water and cook the pasta. It's also a great way to use fresh cherry tomatoes while we still have them, which you can get at the farmers market on 114th and Broadway that happens every Thursday and Sunday. If you don't use anchovies, it's also vegan!
Ingredients:
Pasta, preferably spaghetti or bucatini
1 container cherry tomatoes
1 Plum tomato (optional)
Anchovies (optional but recommended)
Chili flakes
Olive oil
Garlic
Salt
Instructions
If you're using a plum tomato in addition to the cherry tomatoes, slice it up. Then, sauté the tomatoes on medium high heat with chili flakes, olive oil, and anchovies.
While you're waiting for the tomatoes to cook, mince the garlic. Once the tomatoes start to look ready (you can usually hear them pop) add the garlic and sauté until fragrant.
Once the pasta is done cooking, combine the sauce and pasta.
Grate some cheese and add salt to taste if you desire, but that's it!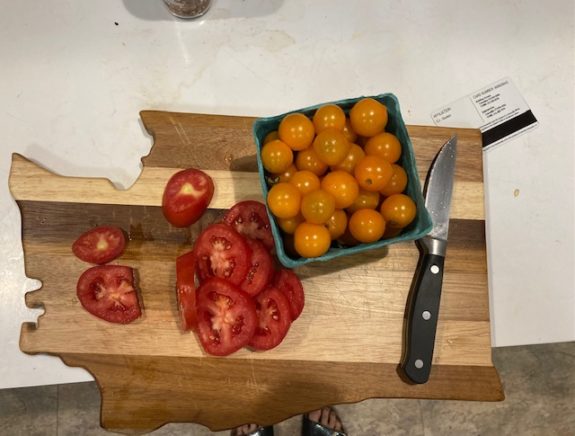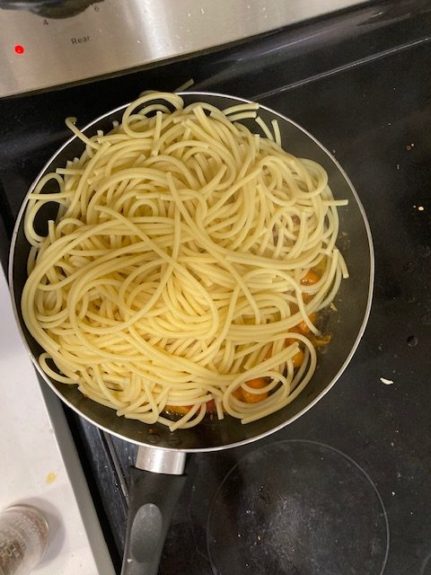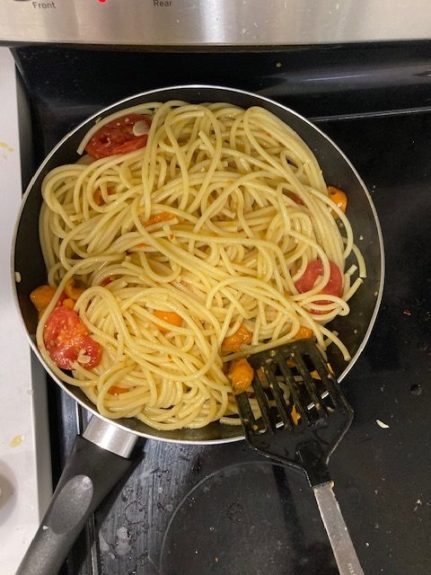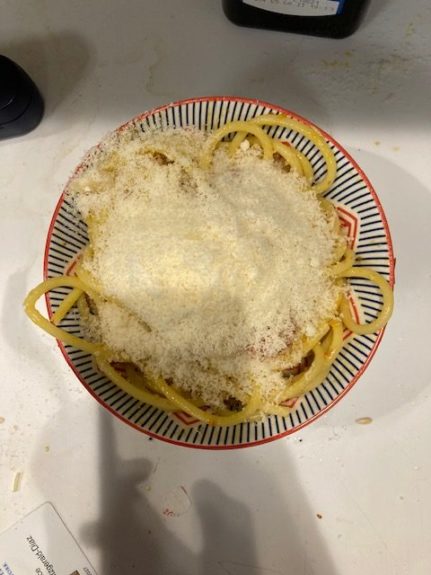 Delicious Pasta Pics via Bwog Staffer