Managing Editor Elijah Knodell and Science Editor Sydney Wells take a trip down memory lane through Barnard President Sian Beilock's famous Instagram account.
President Sian Beilock… we all know her, we all love her, and we all already miss her dearly. Luckily for us, after she departs for some random college in New Hampshire, we will still have her zany Instagram to keep in touch. In honor of her time at Barnumbia, we're counting down our favorite posts from her super casual and totally effortless Instagram account!
9. The PrezBreikfast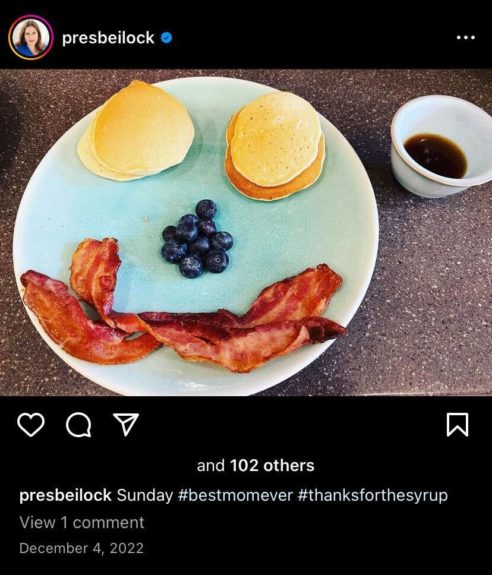 When PrezBei posted this delicious looking breakfast, I was so jealous. How adorable! The bacon smile, the blueberry nose, the mini-pancake eyes… ugh. I would DIE to be eating that right FREAKING NOW.
8. The Barnard Sunflowers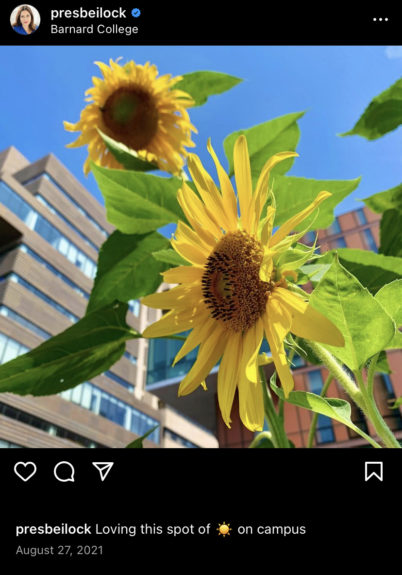 PrezBei sure has an eye for flower photography. Look at that depth of field! And she said it best: the flowers at Barnumbia really are a spot of cheeriness and sunshine on campus. Thanks for sharing this precious moment and your optimistic outlook, PrezBei!
7. Rosie Looking Super Quirked Up And Epic In The Swim Goggles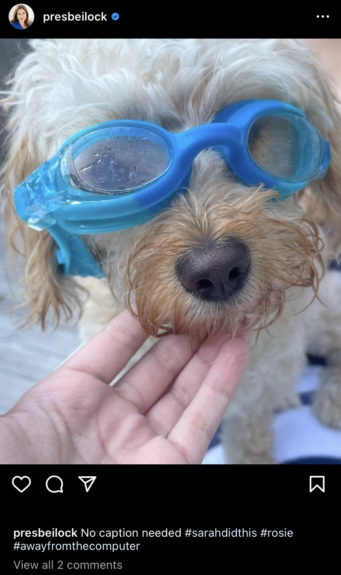 PrezBei is right: no caption needed. Rosie is a frequent feature on PrezBei's Instagram, and every time she shares a photo of her, it makes me miss my dog at home. I'm sorry, but this is just too funny. Dog's don't need goggles! This is just one example of the hilarious hijinks that you can only find on the official PrezBei Instagram account!
6. Another Rosie Banger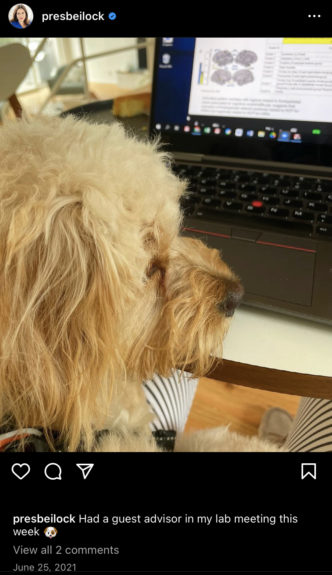 This post is so funny because it implies that the dog knows how to use the computer! Rosie has no clue what a guest advisor is, let alone a lab meeting!
5. The Time PrezBei Silenced The Debate On The Best Coffee On Campus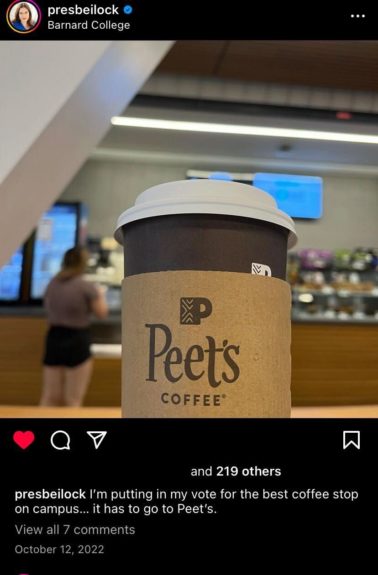 Speak your truth, PrezBei!
4. Rosie The Fashion Icon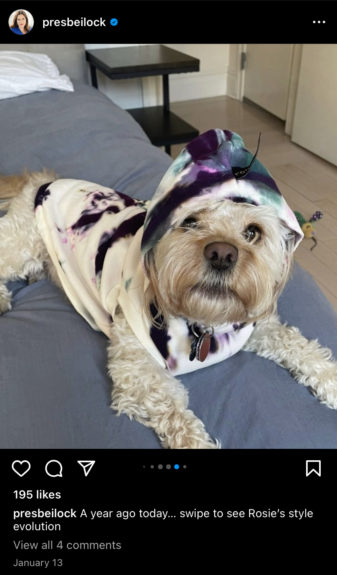 This post is so important. Without a doubt, Rosie is the biggest fashion influencer on Barnumbia's campus. Talk about a trend setter!
3. The BAR Mug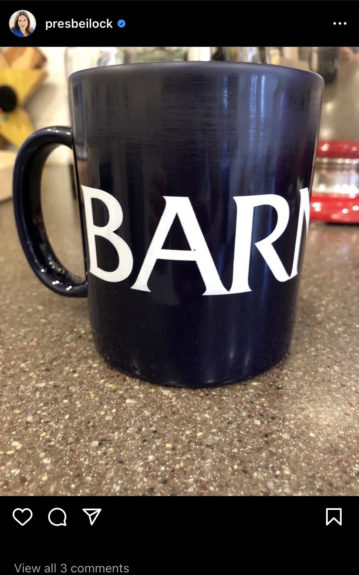 PrezBei is just like me. I LOVE a nice mug, and holy cow what a beauty this one is. I think we can safely assume that the rest of the mug says Barnard, but I like to think it says Barnumbia, a testament to the fact that her celebrity spans both sides of Broadway in Morningside Heights.
2. #Summer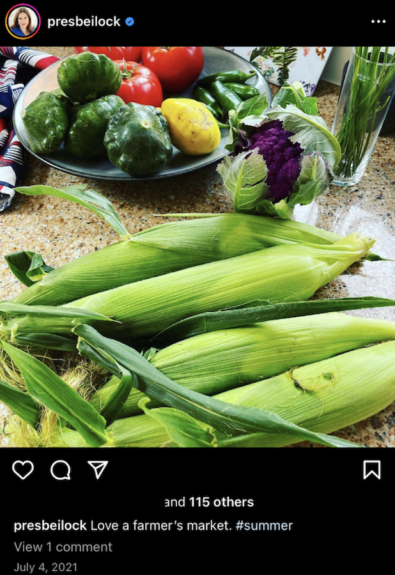 Nothing SCREAMS summer like a trip to the farmer's market! That corn looks so tasty!
When She Reposted A Repost From The Official Columbia Instagram

This is a classic move for all casual IG posters. The repost of a repost conveys such an unbothered attitude. If Columbia ever reposted one of my Instagram posts, I would do the exact same thing.
All Images via the PrezBeinstagram