Currently, struggling with those pesky pesky mensies? Head to the Columbia bookstore; we've got you covered. ;)
Cityscape sock

A sock that is for usage by those who bleed.
People with other genitalia do NOT take notes… bendable, adjustable, and comfortable.
The cityscape design will empower you to triumph MAN-hatten and the patriarchy.

Silk blue woven tie

A business casual bleed.
Will make menstruators feel like they can overcome the workplace in spite of any obstacle they might encounter.

 Lightweight Stadium Poncho

It's like a rain jacket… for an inside storm!
Amazing to use if you wear it under your pants! Great double usage! 
Pain pain go away come again another day.

Men's Epiphany Boxer Shorts

WHITE!
Steal them and revenge bleed… don't worry we're telling you to do it so therefore it's a good idea!
The only way to overcome sexism. Columbia didn't start accepting women until 1979– REPARATIONS!! (Not all women bleed, and not all those who bleed are women)

Columbia University Skyline Hat

Okay, hear us out. Flip it inside out. Cut leg holes. Boom built-in tampon in the hat! The pom pom is not only stylish but absorbent! And it's reusable, so save the environment and buy a pom pom hat for your bloody awful days (read in a British accent, please).

Uris pool

If it's going to be closed so many times for reconstruction, let us at least use it for free bleeding since we cannot swim in it!

Bonus:
Shot Glass Menstrual Cup
Collect your blood for the Columbia TAMPoN study in this fun and quirky new way. (Also the cups have ridges on them… shhh we won't tell.)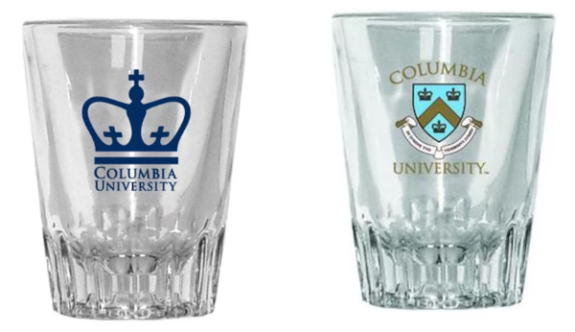 Love,
Aunt Flo and Madame Menstruation
Images from Columbia Bookstore Website and Barnard Bookstore Website, Featured Image from Flickr