This recipe is sure to make your apartment/dorm smell like garlic and spices all day!
I feel like, at my age, it's good to have a few go-to recipes to impress whoever I have to feed a nice dinner to. But you know what, today I made this pasta sauce for myself (and for future meals because this recipe makes a lot of sauce). I also apologize in advance for how chaotic the measurements are in this recipe. There are no rules, just vibes.
Ingredients:
1 chopped white onion
Olive oil
1 pound of ground turkey
28 oz of CRUSHED tomatoes (give or take a few ounces is fine)
2-3 cups of water
Seasonings: Garlic salt, pepper, dried parsley, dried oregano, onion powder
Optional: white cooking wine, red pepper flakes
Steps:
Sauté your onions in olive oil, garlic salt, and pepper in a big pot.
Once they are at the point just before browning, dump in your ground turkey. Use a spatula to move the turkey around so that it is in crumbles and fully cooked.
Add your crushed tomatoes and about 2 cups of water to the pot. If you have access to it, add some cooking wine in too.
Generously add your seasonings to the mixture. Just add until it feels right, and then add a sprig more.
Turn down your burner to medium to allow the sauce to simmer. I usually let the sauce simmer for at least an hour. Aim for 1-2 hours.
Check back on your sauce periodically to make sure there is enough liquid left so that it doesn't scorch the pot. If the liquid is running low, just add more water.
Once it looks like sauce and not soup (picture for reference below), turn off the burner.
Add your sauce onto a pasta of your cheese and top it off with some parmesan.
Enjoy your meal and impress your friends!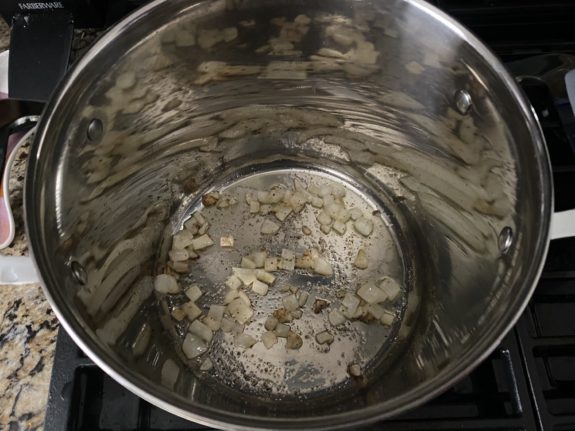 Sauté the onion in olive oil, garlic salt, and pepper.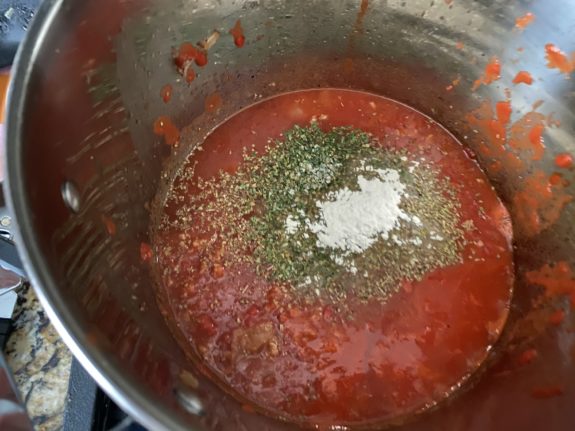 Don't be shy, put some more!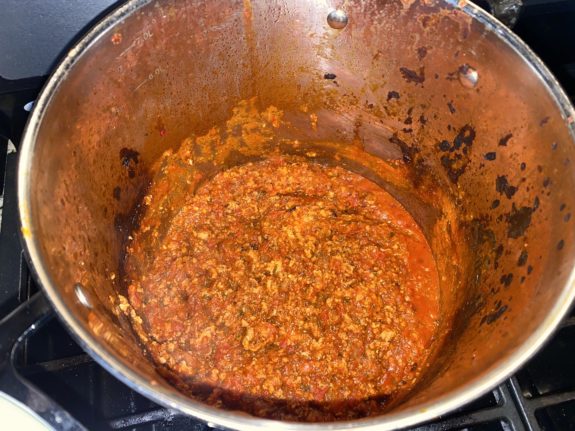 Sauce, not soup, consistency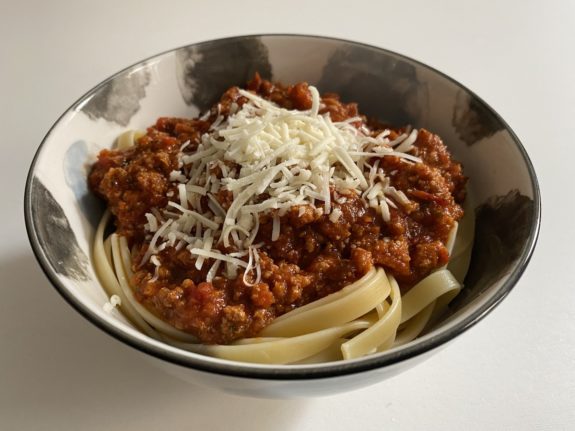 All done!