Are you looking to live near campus in a single with AC? Schapiro may be the dorm for you.
Location: 605 West 115th Street
Nearby dorms: Furnald, Woodbridge, River
Stores and Restaurants: Ferris, Morton Williams, Shake Shack, Sweetgreen, Starbucks, Halal cart
Cost: All upperclass housing is $4,738/semester.
Amenities:
Bathrooms: Floors 2-9 have four bathrooms each (two for females, one for males, and one gender-neutral/single-use/disability bathroom). Floors 10-16 have two bathrooms, one of which is either male or female and the other of which is a single-use/disability one.
AC/Heating: Not only are there both, but you can control them!
Kitchen: Every floor has a kitchen.
Lounge: Every floor has a lounge with a cable TV. There's also a building lounge on the first floor as well as the Stephen Donaldson Lounge, which is a dedicated space for LGBTQ students. The top floor also has a sky lounge.
Laundry: Laundry is located in the basement.
Computers/Printing: There's a computer lab on the first floor with two PawPrint printers.
Fire Escapes: None.
Gym: Nope. If you want to work out, you can walk to Dodge.
Bike Storage: None.
Intra-transportation: Three fast, clean, spacious elevators.
Hardwood/carpet: Hardwood.
Bonus: Schapiro has several music practice rooms open 24 hrs/day, as well as a dance room on the first floor.
Room Variety:
245 singles that range from 100 to 120 square feet
55 regular doubles that range from 170 to 200 square feet
30 walk-through doubles (two per floor). On floors 2-9, there's one ~79/115 square foot double and one ~100/114 square foot double. On floors 10 and above, there's one ~85/117 square foot double and one ~98/114 square foot double.
Numbers:
For 2017-2018, the cutoffs were 10/2659 for a double, 10/2395 for a single and 10/2842 for a walk-through double
For 2018-2019, the cutoffs were 10/2953 for a double, 11.667/349 for a single and 10/2505 for a walk-through double.
Basically, if you're a sophomore you'll probably get in even if you have a pretty low number.
Bwog Recommendation:
Though Schapiro isn't the dorm you've always dreamed of, it's a solid choice. Access to the music practice rooms is extremely convenient if you're a musician, it's close to campus, the sky lounge and Stephen Donaldson Lounge are really nice, and unlike many dorms on campus, the elevators are actually pretty good. Since you're likely to get a single, Schapiro is a great bet for those looking for a fairly quiet single to come back to.
Resident Opinions:
"I really liked the windows, the access to music rooms, and the accessibility of the lounges (including the sky lounge). However, the shared showers were not always clean (did depend heavily on your floor, some of them were well-kept) and the kitchen's cleanliness depended heavily on how strict your RA was. Would recommend keeping your kitchen things if you have them in your own room."
"Great location between campus and Riverside."
"The bathrooms are kinda gross (although this varies floor to floor), but having a single with AC is great."
"The higher floors have a great view."
"A lot of people kind of keep to themselves, so there's not a super strong sense of community, but people were generally nice and I still got to know some of my neighbors."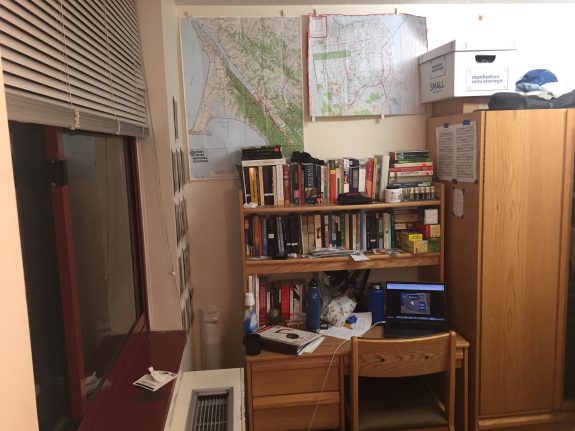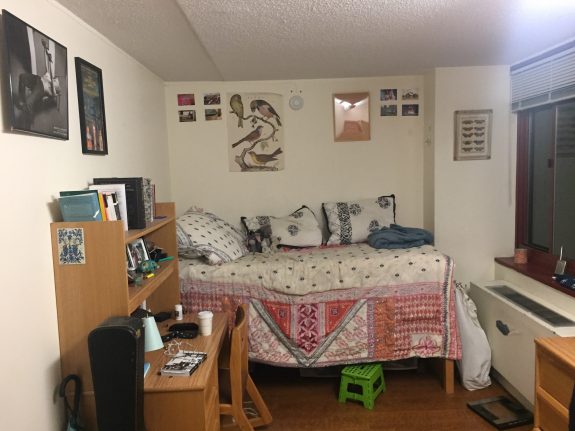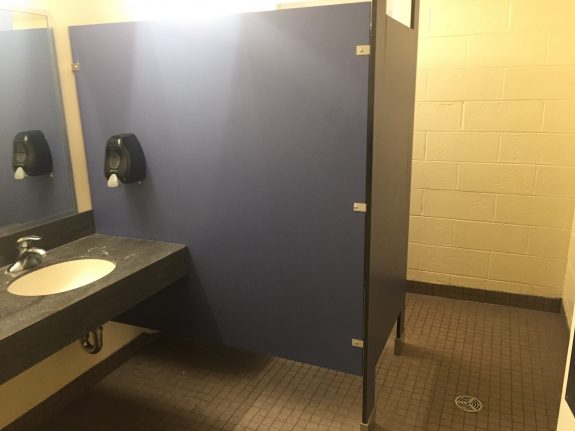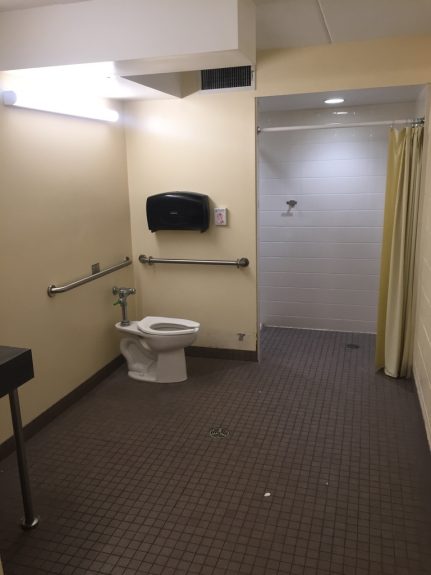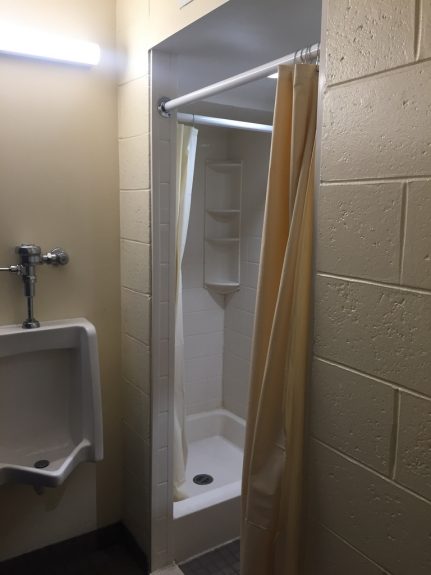 Lottery cutoff numbers will be updated with information from the 2019-2020 lottery once that information is available.
Schapiro exterior, bathrooms, dorms, and lounge via Bwog archives.