We all remember the infamous "I slept with Swae Lee after Bacchanal" Facebook post from 2016. We've all dreamed about waking up after Bacchanal, in bed with one of the headliners. Unfortunately, Bacchanal was virtual this year, severely limiting any hookup opportunities. That's where this fanfiction comes in. Let's just imagine together for a moment…
P.S. Y/n means "your name." Insert yourself into the story as you please.
Finally, y/n thinks. Virbela downloaded. Tonight is Bacchanal and y/n is dreading it. Her best friend since diapers, A$AP Ferg, is perched on y/n's bed, bouncing on the edge of the mattress in excitement. Y/n's orbs shoot daggers at the back of his buzzed head. She is not excited for tonight. Pop music and throngs of people are not her cup of tea. At least I can look cute, y/n thinks. She tosses her avatar's mousy brown hair in a messy bun, watching as the pixels curve across her pale skin. She forgoes makeup so as not to hide virtual y/n's natural glow. The avatar tosses on a plain white tee, and y/n scrolls through to find something closest to her favorite pair of worn blue jeans and beat-up white Converse. Once satisfied, y/n enters the welcome area and her night begins…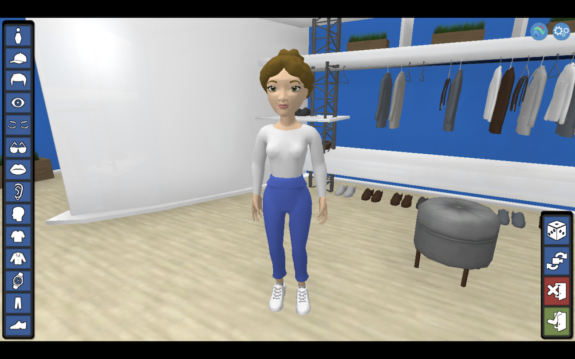 A strange voice welcomes her, "Welcome to Bacchanal, y/n. Let me know if you need any help". Suddenly, y/n feels incredibly overwhelmed. The people, the sounds, the new atmosphere—they cloud her brain. She heads to the soccer field to try to get away from the spawning crowds of the welcome area. As she sprints forward, a well-dressed user catches her eye, the glow of their aquamarine username, tihsillimolf, flooding her screen. Somehow, this user radiates healthy, wealthy, rich, and that bitch. Guided by tihsillimolf's magnetic pull, y/n Sambas her way to the field…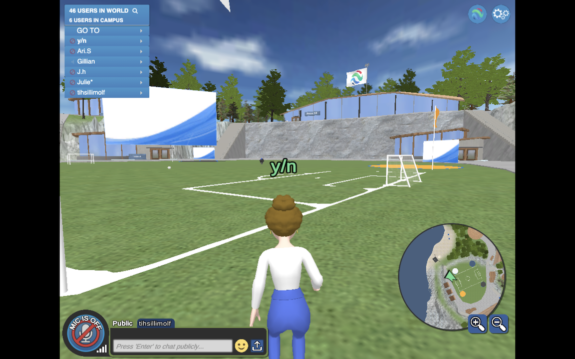 As y/n pushes through the crowd to meet this captivating user, she stumbles upon the Shift key of her computer—y/n is too clumsy for her own good—and launches the soccer ball into the air, watching in shock as it sails right towards tihsillimolf.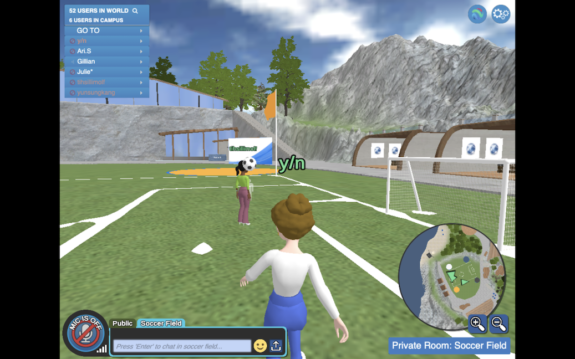 The ball pixelates and slides through the body of tihsillimolf. Y/n is so embarrassed. Her finger trembles over the unmute button, but her horrible nerves stop her. Suddenly, y/n sees the white glow of the chat bubble hover above tihsillimolf's Option 4 hairstyle. Oh my god, y/n thinks to herself. Y/n's heart pounds out of her chest. Tihsillimolf is initiating a private chat.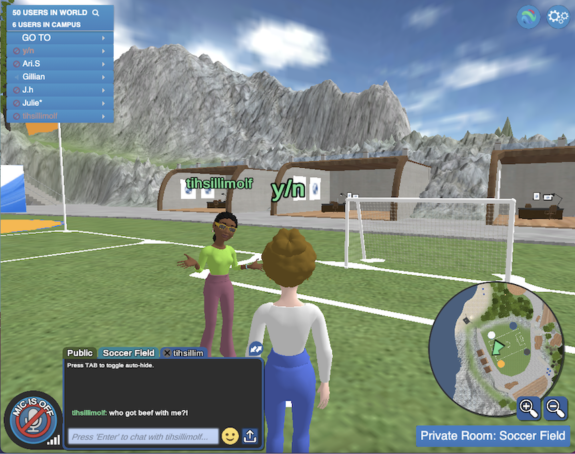 tihsillimolf: Who got beef with me?
y/n: I don't know
tihsillimolf: Girl, you don't wanna compete. I'm too fast on my feet
y/n: Yes, I don't
tihsillimolf: If you think I'm stealin' swag, bitch, come and sue me
Fuck. Y/n's face flushes with fear. Terrified, she teleports to the Speakeasy to collect herself. Maybe A$AP can calm her nerves.
When she sees A$AP headbanging on the dance floor, surrounded by a rapt audience, she scoffs. He was always better at these things than she was. Y/n flees to a private room on the balcony for a moment of peace. Some French punk rock, a good Salinger novel, and some seclusion will ease y/n's racing mind. Her avatar settles into the perfect silence of her private table and y/n shamelessly cracks the weathered red spine of her copy of The Catcher In The Rye. Some days, she swears Holden Caulfield is reading her mind. Y/n minimizes Virbela for just a moment, opening Spotify and her well-loved French punk rock playlist. Finally, things that speak to her.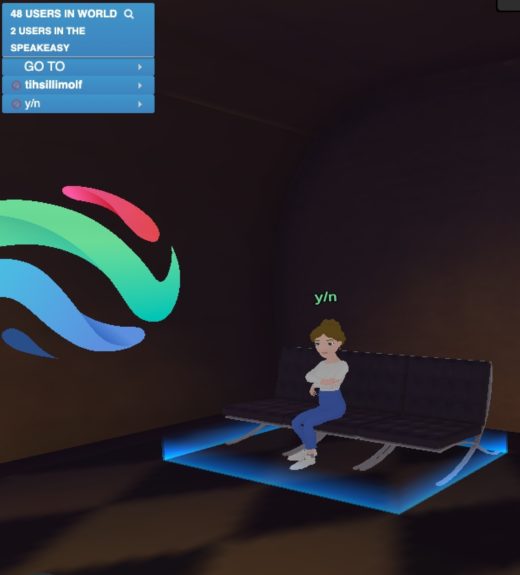 Out of nowhere, a beautiful figure appears on the screens in the Speakeasy, the overproduced and over-played beats of radio hits y/n doesn't listen to filling the room. She scans the audience of the Speakeasy for her new frenemy, tihsillimolf, who is nowhere to be seen. Y/n refuses to admit it, but her heart sinks into her stomach when she realizes she might never see tihsillimolf again—unless she's here somehow, also tucked away with a book.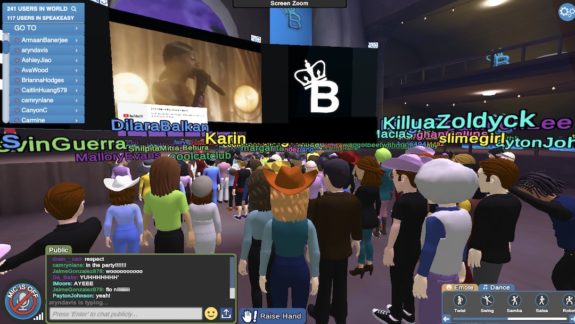 All of a sudden, that familiar aquamarine username appears on stage and an even more familiar voice speaks. "Thank you, Columbia! This was so much fun. I've been Flo Milli and that was my shit." Y/n is shellshocked. Tihsillimolf is Flo Milli? "And, this is a little weird but…there was one avatar that I met tonight that I wanna fuck in my Gucci sandals. Y/n, if you're listening, meet me at the lighthouse. There's gonna be fireworks tonight…"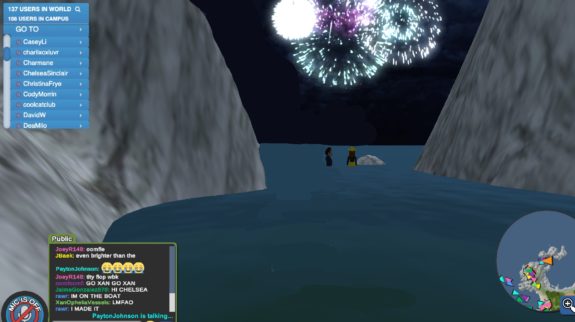 Y/n steps away from her computer, excited but nervous. Guess she has a post to pitch in Bwog tomorrow. It won't be the first Bwog hookup-at-Bacchanal post, and it certainly won't be the last…
Virbela screenshots via Bwog Staff