It all started with an art project. Now, Gianna Deveney (BC '25), is banned from college housing, putting the rest of her academic career at the institution in jeopardy.
Last Monday, October 18, Gianna Deveney singed the edges of a homemade dress for a design class in her Brooks Hall dorm. The idea was to fashion the dress out of newspaper and burn the edges as a metaphor for the United States' broken healthcare system. But while charring the dress using a wet-and-flame technique she had utilized several times in the past without incident, something went awry. An untreated piece of newspaper caught fire, quickly engulfing the rest of the room and causing all residents of the first-year quad to evacuate.

Deveney and her roommate escaped without injury, as did the rest of the building's residents. But Deveney, a low-income student, lost everything in the dorm to fire and smoke damage.
"I didn't grab anything, just ran out in my pajamas. Not my phone, not my anything," she recounted.
Then, on Wednesday, October 27, nine days after the initial fire, Deveney received an email from Madeline Camacho, Barnard's Associate Director of Community Standards and Investigations. The message informed Deveney that she had been found guilty of violating the Code of Student Conduct, defined as "attempted or actual theft of and/or damage to property of the College," as well as violating the school's fire safety codes.
Deveney's sentence: "disciplinary probation" until the end of the semester and "termination from housing" for the remainder of her time at Barnard, including her housing financial aid. The statement reads matter-of-factly "[Following the end of the fall semester] you will no longer be eligible to apply for or obtain on-campus housing."
The ruling puts Deveney in an untenable position. In order to continue attending Barnard, she will be forced to cover the costs of an apartment in the most expensive city in the United States. "That's not something that is feasible for me," Deveney explained. If she can't find a place to live near campus, she will have no choice but to leave Barnard. As it stands, she can only afford to live in the city because of her housing financial aid. "If it wasn't for that money, I wouldn't be here and they know that." Banning her from campus housing is banning her from the college altogether.
But Deveney hasn't given up hope yet. She filed an official appeal of the decision, citing the severity of the punishment and the effect it would have on her unique situation. She was going to leave it at that, until a group of her peers reached out, wanting to help.
"It was like 12:30 pm and I get an Instagram video message from Sophie Simons." Simons (BC '25), had organized a group of Barnard students to support Deveney through her challenging circumstances. As Deveney recounted, "[Simons] was like, 'Hey!' and showed me this row of Barnard people with their laptops open talking about what they're doing and writing emails… They were the ones who did all this."
"All this" refers to the slew of grassroots fundraising and collective action undertaken by Deveney's peers, specifically within the class of 2025.
The grassroots efforts began when Simons organized a few peers to gather supplies for Deveney. "I donated some stuff to her. Like my tablet, since she lost her laptop and some clothes," Simons recounted. Though a Barnard spokesperson claimed that "Barnard has provided all displaced students with financial support to address any immediate needs they had as a result of the unexpected relocation and property damage," it was these donated supplies, along with a Venmo campaign started by Mia Decastrobasto (BC '25) that provided Deveney with the few belongings she now possesses. The full text of Barnard's statement is below.
Deveney could only thank her peers for their kindness and generosity. "They deserve every little bit of credit for this. They were the ones that, when I didn't have a toothbrush night one, they were there. When I didn't have clothes the next day, they were there. I couldn't shower, they were there. It was the students who automatically said 'Oh, here's my notebook. Have it'… and that's amazing."
In light of Barnard terminating Deveney's housing, the group of students began organizing with long-term goals in mind. The night after news of her disciplinary outcome came to light, Simons worked with a group of peers to draft a unified set of demands for Barnard. Chiefly, they implore the College to "reverse the ruling on Gianna Deveney's housing and reinstate the housing financial aid that Gianna was previously granted." They also call for an expansion and improvement of Barnard's emergency fund as well as an improvement of the school's emergency procedures for disabled and low-income students, who were disproportionately affected by the fire.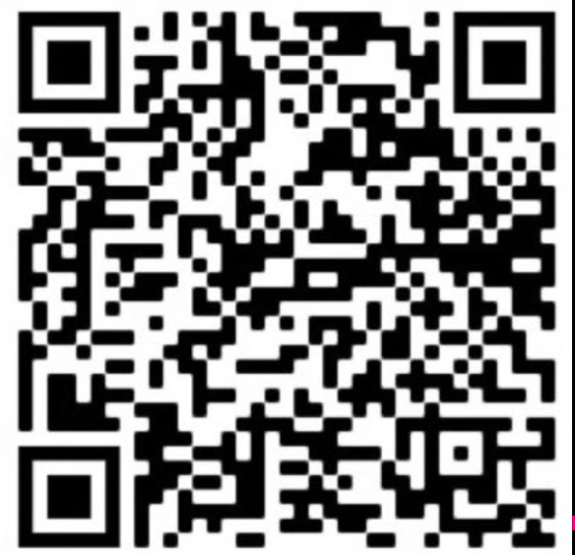 In addition, the group drafted an email template with their demands, encouraging anyone in support to fill it out. "We're trying to show [the] administration that many people are frustrated by sending the email repetitively," Deveney said on the importance of others joining. "Our goal is to convince [the administration] that this is an issue that people are upset about and this is your chance to reconsider."
In addition, the group urges anyone who wants to help to donate to Barnard Mutual Aid via Venmo with the title "Gianna Housing." All funds will go directly to Deveney in support of her search for housing. The students also encourage you to follow their Instagram page, @BCFLIUnity, where regular updates of the situation will be posted, as well as opportunities to help directly, such as the phone bank that took place earlier this afternoon under the Dodge Tents.
Deveney wished to thank everyone for their continued support. "Getting this reaction was very inspiring. I already knew the community was strong, but it showed me how much people were willing to give of themselves and their time and their belongings and their money to support someone they barely know." With this continued support, she hopes to be able to remain a part of the Barnard community.
Update on November 2 at 6:33 pm EST:
In response to Deveney's appeal, Elizabeth Scott-Francis, the Director of Nondiscrimination and Title IX at Barnard, modified her original sentence. Deveney will still be banned from on-campus housing beginning at the end of the Fall 2021 semester, but she will be eligible to apply for housing once again at the beginning of the 2023-2024 academic year. Deveney will thus still be banned from on-campus housing for the second half of her freshman year and the entirety of her sophomore year, but will have the opportunity to return for her junior year.
Additionally, Deveney is now required to watch an online fire safety video and write a one to two page reflection to be sent to Madeline Camacho no later than December 2, 2021. Deveney's original sentence of disciplinary probation until the end of the Fall semester has been upheld in its original form.
The full text of Scott-Francis's email is below.
Statement about the October 18 fire from a Barnard spokesperson, shared with Bwog on October 28:
Keeping our residence halls safe is one of the College's most important responsibilities, and we are grateful to our own emergency response teams, as well as the FDNY, for responding to last week's fire so quickly and professionally. Barnard has provided all displaced students with financial support to address any immediate needs they had as a result of the unexpected relocation and property damage.
Students living in our residence halls have certain rights and responsibilities, including that they avoid engaging in behaviors that threaten the health and safety of others in the community. Our students must feel secure that conduct violations that jeopardize their physical safety will be handled appropriately.
At the same time, we are committed to working with the student and her family with regards to her financial aid and housing situation.
Email sent to Gianna Deveney from Elizabeth Scott-Francis, Barnard's Director of Nondiscrimination and Title IX, regarding Deveney's sentencing appeal:
Dear Gianna,
My name is Elizabeth Scott-Francis, Director of Nondiscrimination and Title IX, and I have been appointed to review your appeal submitted on October 28 following your recent conduct outcome. You had previously been found responsible for the following violation(s):
Student Conduct – Attempted or actual theft of and/or damage to property of the College, or property of a member of the College community, or other personal or public property, on or off campus.
Residential Life and Housing/IV.C. Fire Safety – Pursuant to New York City Fire Code and Local Law 10, the Fire Safety Plan is distributed to all residential students. The plan is also available on the Residential Life and Housing webpage. https://barnard.edu/reslife/fire-safety
Based upon the available information and your appeal statement, I have determined that the original sanction shall be modified.
You appealed the original decision based on the sanction(s) imposed and their appropriateness pursuant to the violation(s).
In reaching this determination, I reviewed your Request for Appeal (submitted on October 28, 2021), Associate Director Camacho's original Outcome Letter to you (sent on October 27, 2021), your personal statement submitted for the original conduct hearing (submitted via email to AD Camacho on October 26, 2021), AD Camacho's meeting notes from your meeting on October 26, 2021, and the Information Report(s) submitted following the incident (submitted by A. Abbott, L. Villanueva, and L. Jaramillo). During your meeting with AD Camacho, you accepted responsibility for the violation(s) of policy (detailed above) related to the October 18, 2021 Brooks Hall fire incident. Therefore, the considerations in my review of your appeal extend only to the sanctions imposed because of the violation(s).
In reviewing the appropriateness of the imposed sanctions of housing termination at the end of the fall 2021 semester and disciplinary probation, I considered the nature of the offense and the extent of the harm/damage caused. In your meeting with AD Camacho, you expressed that it occurred to you that you could perform the design technique outdoors. Considering this expression, I found the violation particularly egregious given that you weighed the potential risks of completing the technique with an open flame inside your residence hall room before deciding to ultimately move forward with the project indoors. Additionally, in one of the information reports submitted by L. Jaramillo, you expressed to a College official that you have previously completed similar projects using an open flame in your residence hall room, indicating that this incident is one in a pattern of several violations of College and Residence Hall policy. Your use of an open flame in the residence hall ultimately resulted in significant displacement of residents and extensive damage of personal and College property. Although you expressed (and I believe) that the incident on October 18 was indeed an accident, this pattern of behavior previously mentioned and violation of policy conveys an aggravating disregard for the policies of the College and Residence Hall as well as the safety of yourself and others.
I considered your outlined concerns around finances and being unprepared to live off campus in your appeal, and I have modified your original sanctions as follows:
Housing Termination Through Fall 2023: You must vacate your College residence hall by the end of the fall semester. After vacating in December 2021, you will be unable to reside in College housing for the remainder of the academic year as well as the duration of your sophomore year (2022-2023 academic year). Should you choose, you will be able to apply for housing for the 2023-2024 academic year (your Junior year). Before moving out, you must confer with appropriate Residence Life staff to ensure you move out properly.
Reflection Assignment on Fire Safety: You must complete a reflection assignment on campus fire safety. Please watch the following video: https://www.youtube.com/watch?v=MrB0OSxj0os. After watching the video, you must submit a 1-2 page reflection on the video detailing your thoughts on the importance of campus fire safety, reactions, and how the video relates to the incident in Brooks Hall. You must submit this to Associate Director Madeline Camacho no later than December 2, 2021.
Disciplinary Probation: I have decided to uphold the original sanction of disciplinary probation.
The concerns outlined in your appeal, though understandable, do not mitigate the nature of the offense, impact and the severity of the violation(s), or the egregious nature of the violation(s), and therefore the above modifications of your original sanctions are appropriate given the totality of the circumstances.
Pursuant to College policy, only one review of a student conduct decision or sanction may occur. This matter is now considered final and binding upon all involved. The Student Code of Conduct policy and procedures can be reviewed at the following link: https://barnard.edu/student-code-conduct
As a general reminder, Furman Counseling Services are available as a confidential resource to all students. An appointment can be made by calling (212) 854-2092. Although AD Camacho included some resources in her initial Outcome Letter, I also welcome the opportunity to meet with you and discuss available support around securing off-campus housing. As a reminder, for information and guidance about off-campus housing, you may also refer to Columbia's Off-Campus Housing Marketplace: https://ocha.facilities.columbia.edu.
Should you have any questions regarding this letter or if you would like to speak further about supportive resources, please do not hesitate to contact me via email at escottfrancis@barnard.edu.
Sincerely,
Elizabeth Scott-Francis
Director of Nondiscrimination and Title IX
Broadway on 10/18 via Bwarchives
Newspaper Dress via Gianna Deveney
QR Code for Email Template via Sophie Simons