Columbia runs on Kyle.
Confession: I'm actually not that big of a coffee drinker; I drink it mostly for taste. The energy-bursting results don't seem to hold true for me (And I'm not over-coffeed out—I never drank it in high school). Despite the lack of results, I still find myself grabbing a cup of coffee in the dining hall if I'm living lethargically. I want to believe that it'll liven me up. It never does. But I make a mean cup of joe. Here's the recipe. It tastes great. And that's all that matters.
Ingredients:
Dining Hall Coffee: Usually found in little spouts by the soda fountains.
Mixers: My mixer of choice is raspberry, sometimes vanilla, and chocolate during a blue moon.
Creamer: I use one of the processed creamer cups, specifically the french vanilla cup. If I'm feeling healthy, I'll swap it out for oat milk.
Directions:
Add Dining Hall Coffee to cup
Add the desired level of mixer and stir. Sometimes you might have to add more, and sometimes you definitely wish you added less. Each flavor syrup has a varying flavor potency so there is some trial and error required. For the raspberry mixer, I found a little goes a long way. I have not read the nutrition facts, and I do not intend to, because I am absolutely sure that this drink is entirely sugar. Maybe keep that in mind when adding your mixer.
Adding the Coffee
The Creamers!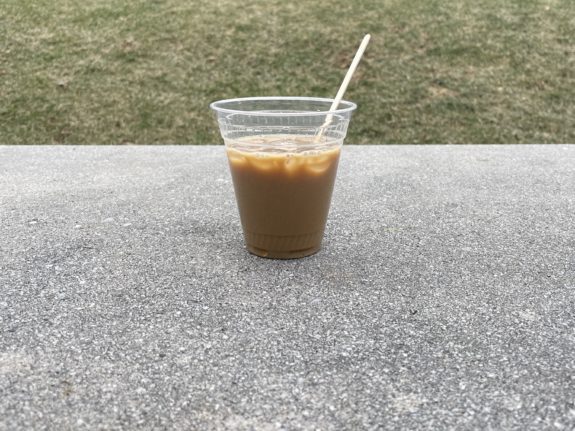 Tastes so good. Tastes too good.
Coffee Beans via Libreshot
Coffee process photos via Author