Disclaimer: I am not and never have been a barista.
Also, feel free to check out 4 Oats Recipes For The 4 Undergraduate Colleges!
Barnard's Milstein Matcha Frappuccino
The last scoop of the Sweet Cream Ben & Jerry's that you've been saving in the freezer
A few ice cubes
Spoonful o' matcha powder
Some vanilla extract
A glug of milk (any type)
A splash of creamer
Put all the ingredients in a blender, blend, and add extra milk and/or creamer until you reach your desired consistency. If you want, add more matcha until you reach the perfect aesthetic hue. That's literally it! Yum! Enjoy the drink while reminiscing about the chairs in Milstein, which are also green.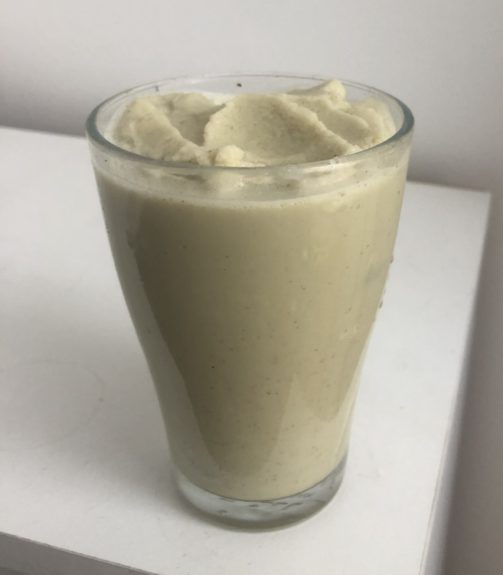 The School of General Studies Classic Matcha Latte
Like about a mugful of almond milk, or any milk
A scoop of matcha powder
A healthy dose of half and half
Splash of vanilla extract
In a mug of your choosing, heat up your milk in the microwave for a minute or two, until it's nice and hot. You could also do this over the stove in a saucepan. Leave some room at the top of the mug! Next, add your matcha, and use a frother to mix it together with the warm milk until things get nice and fluffy. Add vanilla, half and half, and a dusting of matcha powder. Then enjoy. Why GS? This matcha is mature and refined, tasteful and professional.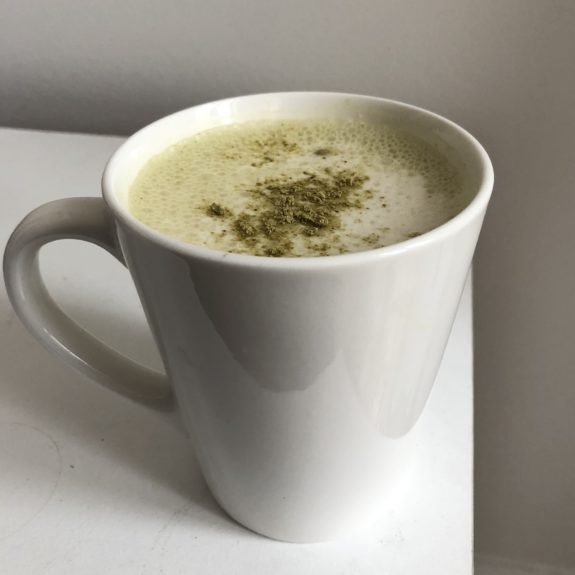 The SEAS Classic Matcha Latte–But Iced
A glass-full of almond milk, or any milk
A spoonful of matcha powder
A splash of hot water
A few ice cubes
A nice pour of Chobani Vanilla Oat Milk Creamer, or any creamer of your choice
Heat up just a splash of water in a kettle or microwave, and combine with your spoonful of matcha. Froth together with your frother at the bottom of a glass. Add some ice cubes, pour your almond milk, stir everything together, and top with your choice of creamer! If you want to froth your creamer before pouring it onto your iced latte, be my guest! This drink is definitely the easiest to quickly consume for caffeine purposes. I imagine SEAS kids downing at least four while finishing a CS problem set.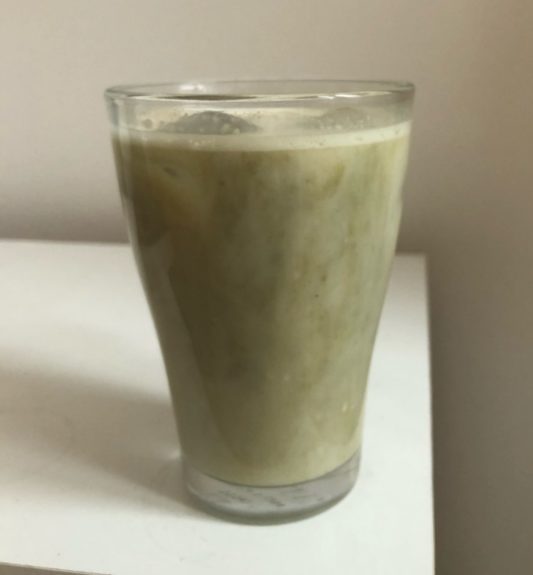 Columbia College's Matcha-Vanilla Protein Smoothie
A frozen banana
A big, big scoop of vanilla protein powder
A big spoonful of matcha powder
Some milk
A couple of ice cubes
Blend all of the ingredients in a blender. Unfortunately, I do not have a picture of this tasty treat, as I have very recently broken my blender. Once everything's successfully blended, you'll have the perfect protein smoothie to refuel and nourish your body after your grueling virtual PE class!
Photos via Bwog Staff