Before we sign off for good, we wanted to reflect on our history and our work.
After over a decade of producing content, we at Bwog have decided to shut down the site after this semester. We have had so much fun informing and amusing you, but our staff has decided that we can not simply keep up with the news surrounding COVID-19, Columbia's administrative practices, and the upcoming school year. We apologize for this late notice and thank you in advance for understanding.
Before we delete the blog, we would like to reflect on everything we have accomplished in the past 15 years. Bwog originated out of the Blue and White in 2006 as their online platform, but we later split from the magazine to become our own news blog—financially independent of the Blue and White and Columbia University. Our first big break encapsulated the Minutemen protests of 2006, putting us on the map of CU campus news.
Since then, we've provided key information about Columbia's history, such as Operation Ivy League, Julian von Abele's racist rant near Butler, and offensive messages from the wrestling team and the Phi Gamma Delta fraternity. More recently, we covered nearby campus parties, the YDSA tuition strike, and the Graduate Workers' strike. We also broke the news in December that Columbia would begin to vaccinate students this year.
We've also had some fun times, teaching you how to give birth on campus and fun things to do way after Valentine's Day. We've written fanfiction, taste-tested the fountains, and ate exclusively off of CWB recipes. We attended events with Poet Claudia Rankine, Chopped Champion Adriana Urbina, and Finnish Prime Minister Sanna Marin. But now it's time to say goodbye.
The 2021 Editorial Board would like to thank our staffers, past and present, for all of their pitches, investigations, and edits. We'd like to thank the Board members of years past for getting us to where we are today. Finally, we'd like to thank our readers—all of you motivate us to be better writers and reporters. Thank you, and goodbye…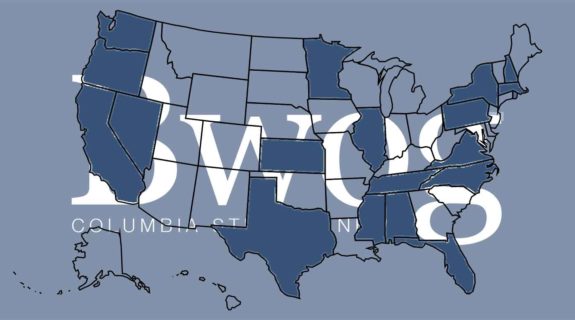 PSYCH!
Did you really think we were going to go that easily? We'll be here forever, or at least for as long as we want to be. Thank you for reading, commenting, and sharing. You'll hear from us again shortly.
Happy April Fools' Day, ya filthy animals.
#SmashTheBlog via Bwog Archives
Born in the BwogSA via Bwog Archives