McBain can't really be that bad, can it?
As week four of CU's housing wraps up, Columbia sophomores with mediocre lottery numbers picked into doubles. As expected, many sophomores accepted their fate in McBain. Barnard sophomores with pretty good lottery numbers grabbed the final few singles, leaving only doubles left. However, Barnard sophomores, don't fret, as there are still some solid doubles left in the 600s.
Columbia Edition:
What's Gone:
Every building from yesterday is still available
What's Scarce:
What's Left:
Barnard Edition:
What's Gone:
What's Scarce:
What's Left: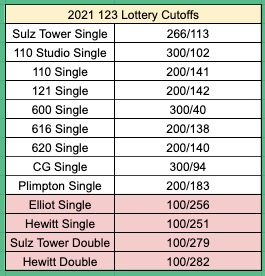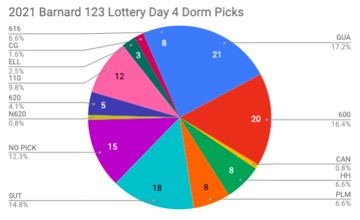 Looking Ahead:
The Housing Lottery will resume on Monday (4/12) at 9:15 am, marking the last week of the 2021 selection. The week will start with sophomores with okay lottery numbers and finish with those not-so-lucky, leaving some unfortunate sophomores to bid adieu to sunshine and opt for shafted doubles in McBain instead. With only doubles left, Barnard's 123 Lottery wraps up Monday. Keep posted via our live housing Twitter thread and visit our 2021 housing reviews as we enter the final stretch.
The infamous McBain via Bwog Archives